Easter holiday in Sønderborg
Photo:
Kim Toft Jørgensen
Spring is upon us and Sønderborg offers spring flowers and beautiful natural areas. The birds welcome the sun, it crawles with life in the forest floor and with a little luck you can enjoy the sight of e´ dippedaje!
Easter 2023 is near - what can you experience?
If you are into art, the many open galleries and exhibitions in the Easter days offer a wealth of impressions rich in color and form.
Go on a treasure hunt with Geocaching or have a family contest in outdoor activities such as mini golf and football golf.
Experience winds of hurricane strength in the exiting activity "Beat the Storm" in Universe Science Park.
Enjoy a walk in the forest, where the birds warm up to the loud song in the summertime, see where spring shoots everywhere and listen for the rustle in the forest floor - is it a mouse or has the grass snake woken up from its hibernation?
Nature right now. We have 29 March, 2023 and, in the gardens, there are daffodils and forsythia bushes with yellow flowers. In the hedgerows along the roads, the blackthorn bushes bloom with their young white flowers and the willows stands with catkins.
Mojn - see you in Sønderborg!
Experience Art during Easter 2023
The unique story of South Jutland
Experience the history of Southern Jutland at our exciting museums and in the theme park.
Destination Sønderjylland
1 ticket for 4 attractions
The combi ticket gives you access to as many as 4 of Sønderborg's attractions - Dybbøl Mill, the Museum at Sønderborg Castle, History Centre Dybbøl Banke and Universe Science Park.
If you don't get to visit all the attractions during the Easter holidays, the ticket is valid for the remaining attractions up to and including 22 October 2023.
Go swimming
Visit the swimming pools at Humlehøj Hallens Svømmehal in Sønderborg or Nordborg Svømmehal at Nordals Idrætscenter.
Tomislav Jakupec - Pixabay
A trip to the cinema
There are good films on the poster in Kinorama in Borgen Shopping Sønderborg and Nordborg Bio, which is managed by volunteers.
Enjoy nature during the Easter holidays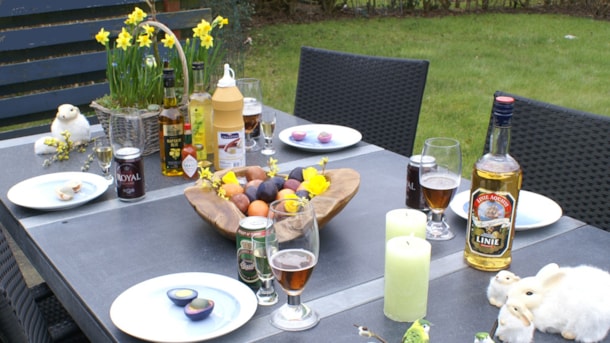 Solæg for the Easter lunch
Add color to the Easter lunch with colored solæg (pickled eggs Southern Jutland style).
Solæg is a specialty that is eaten on various occasions all year round - for the Easter lunch you can possibly...
VisitSønderborg © 2023
English