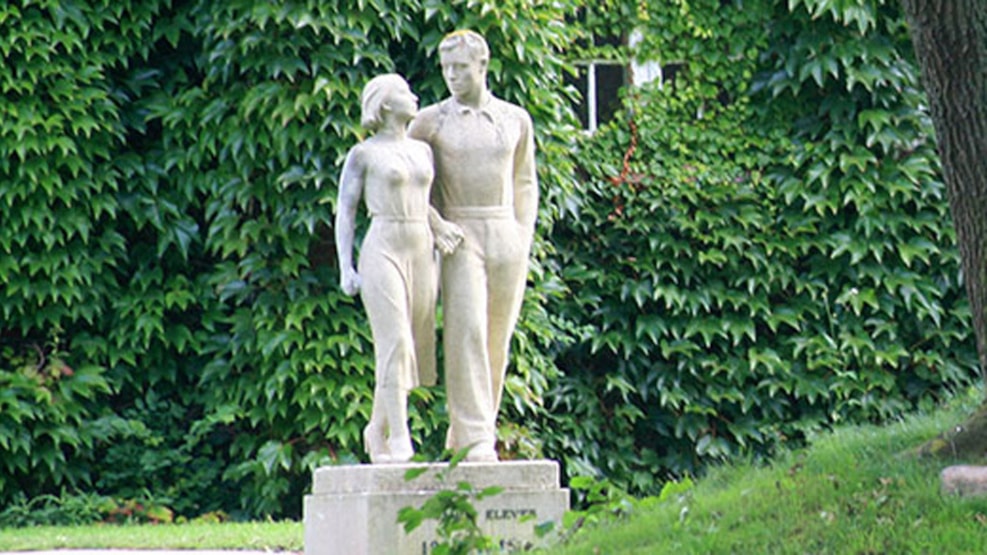 Young man and girl
Sculpture made of artificial stone by Povl Søndergaard (1905-1986). Donated by former students at the schools 25th anniversary in 1945, which was celebrated during three days in August. The final year students performed "A Midsummer night's Dream" on the greens rise in front of the school – the last act in the light of torches.
The revealing marked the school being back to normal after a year under the occupation by German troops, resulting in the exams being held on Colosseum and the demission at the stadium – thankfully on a sunny day.
The sculpture "Ung Mand og Pige" (Young Man and Girl) also exist in a former version produced in 1934 in bronze and erected in 1935 on the Reunion square "Genforeningspladsen" in Copenhagen.