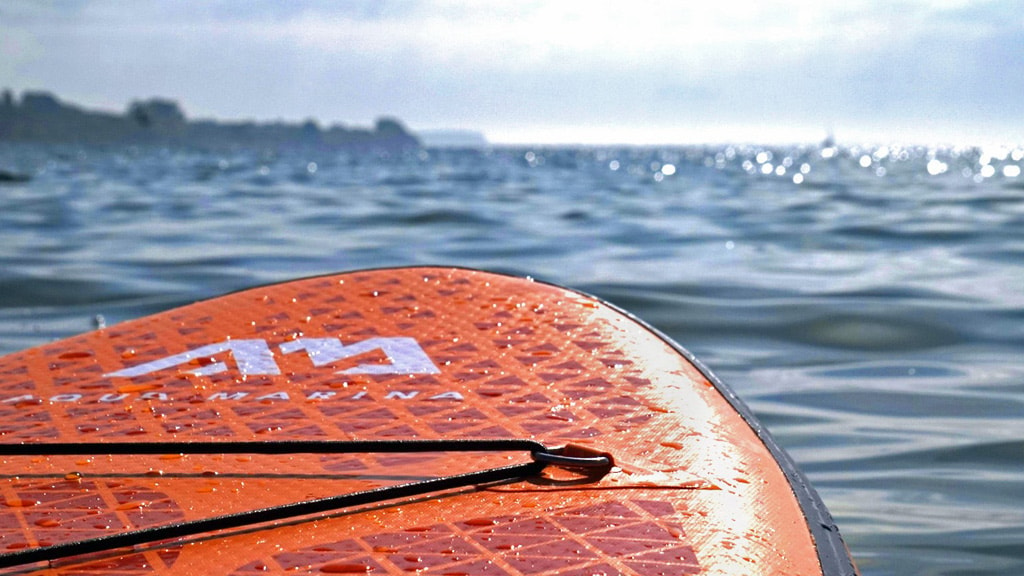 Waterfun Vemmingbund
Stand Up Paddle Board (SUP), also called Hoe he'e nalu in Hawaiian, is a variety of surfing that originates from Hawaii. As opposed to traditional surfing on big waves, a SUP'er stands tall on the board and uses a paddle to sail forward. 

SUP has become extremely popular in Denmark and that should come as no surprise. The coastline surrounding Sønderborg, extraordinary nature, and calm oceans create the perfect surroundings for Stand Up Paddle Boarding. 
In Vemmingbund, a mere 10 min drive from Sønderborg, you will find amazing waters perfect for Stand Up Paddle Boarding.
At Waterfun in Vemmingbund you can try the sport out for yourself. Whether you want to rent a board or become a professional SUP'er with coaching from our certified instructor, Waterfun can help you out.
Read more or book an appointment on our website. For a sneak peek into the everyday life at Waterfun follow our Facebook and Instagram pages.