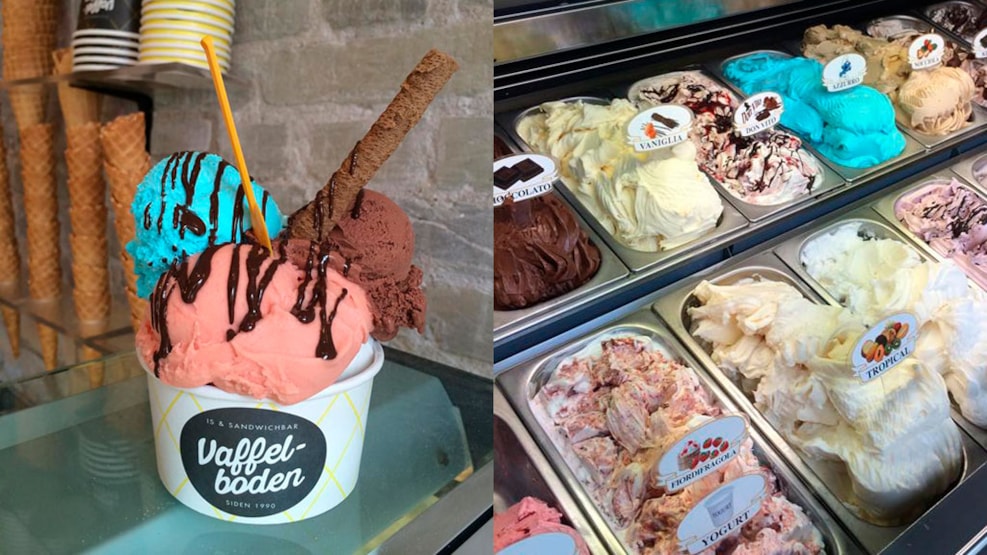 Vaffelboden, Sønderborg - Ice cream bar
Large selection of homemade, Italian ice cream made from organic milk and frozen yogurt.
Milkshakes, soft ice and drys (sprinkles), Sønderjyden (½ soft, ice ½ guf) and ice coffee.
The ice cream bar is available during the summer and the sandwich bar is open all year round.