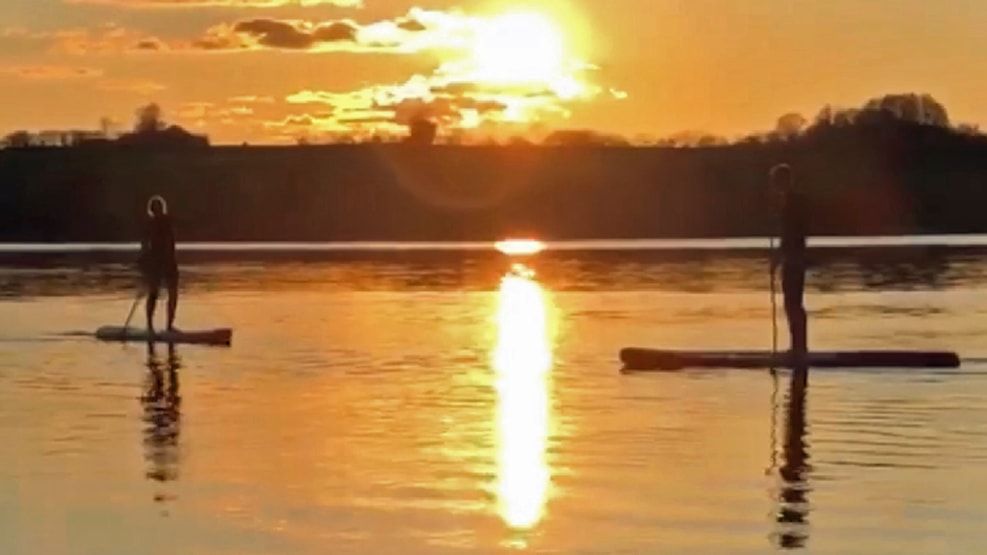 SUP and SUP Yoga in Sønderborg
SUP beginner lesson
Now you have the chance to try Stand Up Paddling (SUP) in Sønderborg. If you need an introduction to the increasingly popular and fast growing water sport Nature Addicts offer SUP lessons in Sønderborg Marina. The lesson is teached by a certified SUP instructor who guides you through the A-B-C in SUP. Our main focus is to provide a healthy body and mind experience in a fun and safe environment, so expect both splashes and laughter.
SUP Yoga beginner lessons
In SUP Yoga the board is your yoga mat on water. SUP Yoga activates all your muscles and challenges both balance, concentration and patience. Our primary focus in SUP Yoga for beginners is seated and lying postures. However, if you are seeking additional balancing challenges, we can also guide you into standing postures. The lesson is provided by a SUP Yoga instructor.
SUP and SUP yoga event
Nature Addicts offer a unique chance to try out two of the top experiences in water sports this summer.
The lesson is an appetizer of both SUP and SUP Yoga focusing on introduction to both activities in one course. The event appeals to those, who want to try out SUP Yoga, but prefer an introduction to SUP before to be more comfortable on the board – or for those who simply just want to try out both.