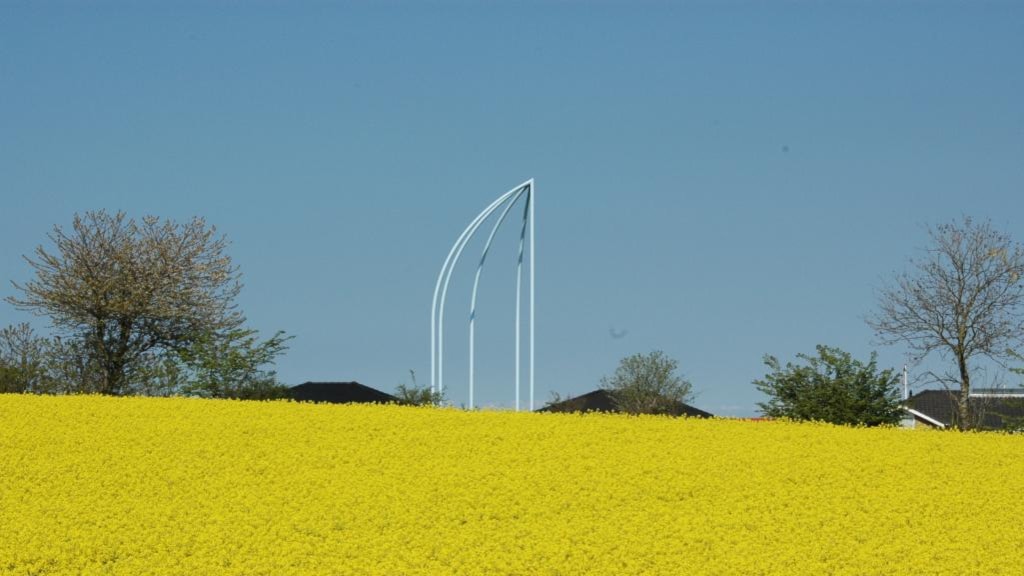 The sundial at Guderup
The sundial is situated on the southern edge of Guderup. It is 12 meters high, Europe's tallest. The area surrounding the sundial is 28 m. in diameter and the sundial can be read within 2 minutes' accuracy, which is very unusual for this type of timepiece. Normal accuracy is plus/minus half an hour.
 
A circular bench surrounds the sundial, a symbol of olden times when the site was the meeting place for an ancient parliament, the elders sitting in a circle to make decisions.