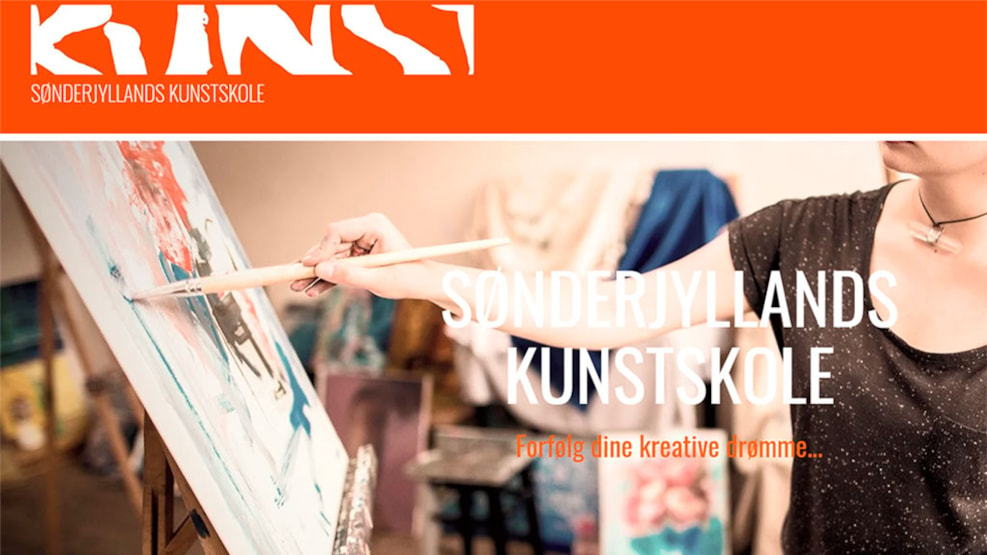 Sønderjyllands Kunstskole
Whether you are new to expressing yourself through art, or have been doing it for some time and lack inspiration or new techniques. The art school, Sønderjyllands Kunstskole, offers courses to everyone from near and far - also from abroad.
Take a course in premises with one of the city's most beautiful views, from the top floors of the Multikulturhuset in Sønderborg.
Sønderjyllands Kunstskole stands for qualified art education by professionally trained staff, in a unique environment.
Here, classic teaching is combined with newer subjects within the digital world. In addition to day classes, Sønderjyllands Kunstskole also holds weekly courses, afternoon, evening and weekend courses as well as debate lectures and children's art school.