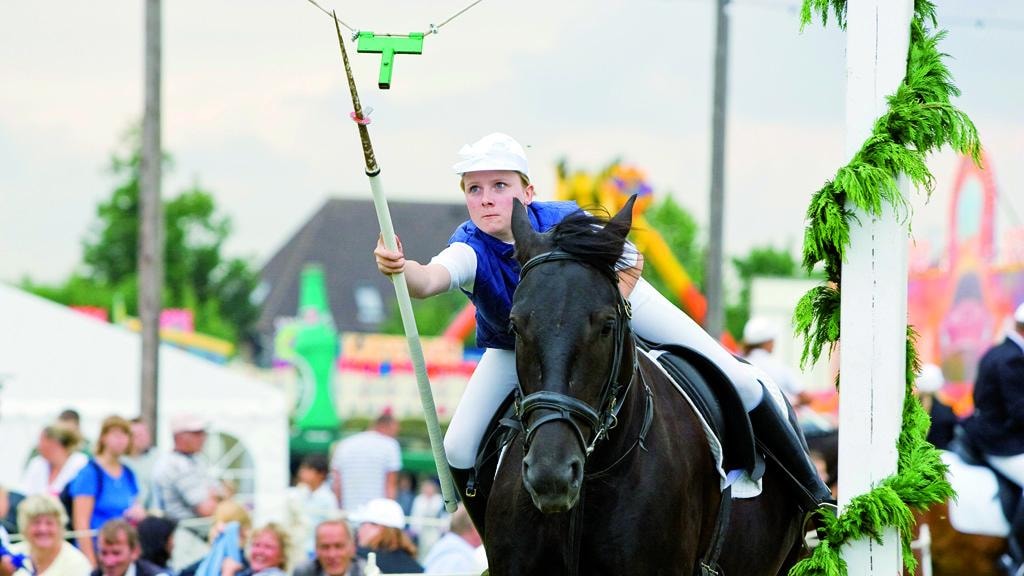 Sønderborg Tilting-at-the-ring
The largest Tilting-at-the-ring tournament in the Nordic countries is on 11 July 2021
Come to Sønderborg on 11th July 2021
Enjoy Southern Jutland's largest tilting-at-the-ring tournament with hundreds of horses and riders.
The program for 2021 will be somewhat different from the folk festival we are so famous for, as there will be no equestrian processions and city party over several days and nights.
We love our tilting-at-the-ring tournaments and there will therefore be competition for the king's title, just like in the old days when the sport itself was the focal point.
Simultaneously with the riders' tournament in the gallows, the children's bicycle tilting-at-the-ring will also be held.
The entrance at Ringridervej opens at 10.30 am for 1000 people.
Read more on www.ringriderfesten.dk