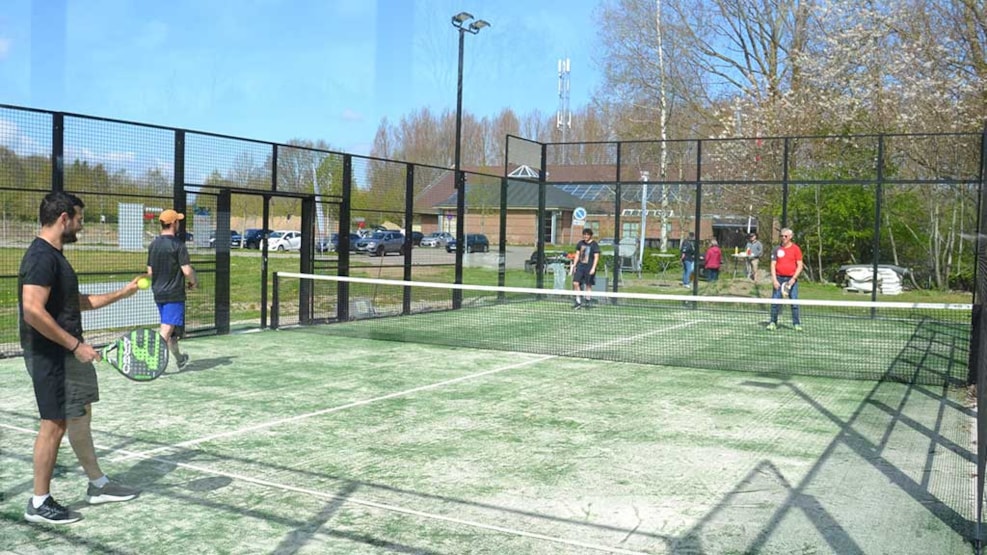 Sønderborg Padel Center
Fresh air and good exercise - book one of our 2 outdoor courts for padel tennis.
Padel tennis is a fun and challenging game that can be played by people of all ages and abilities. Find a free time, book a court, and look forward to an activity with both community and movement. Enjoy a game and welcome.
As a guest, you can book padel courts at our facility at SFS-Hallen in Sønderborg
Choose a time in the calendar
Fill in Name, email, and telephone number
Pay the amount for your booking
Check your email. It contains the door code to enter
(The 6 digits plus "#" to end the code)
Use the door code to enter the court
You can borrow bats and balls placed in a plastic box at the lane. Please return these at the same place again.