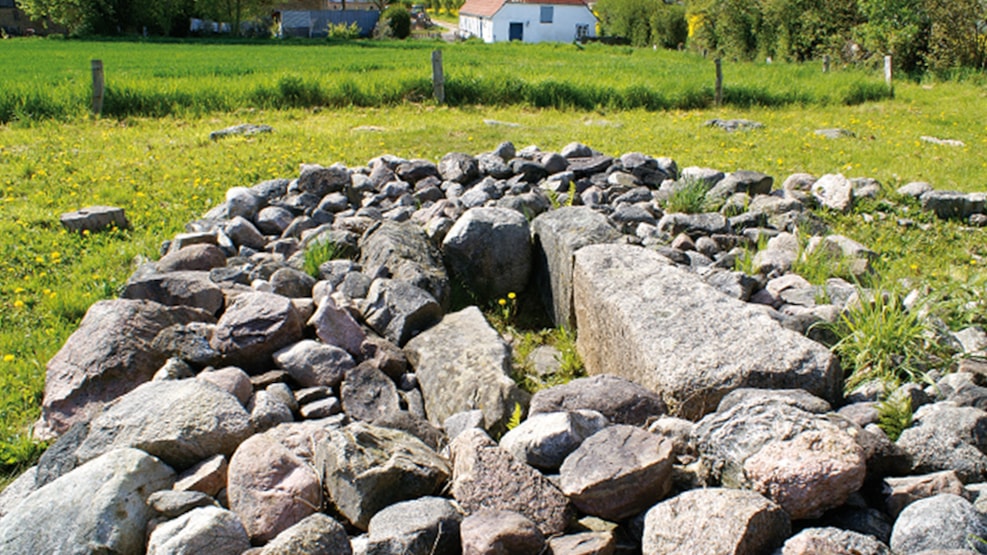 Skelde Burial Mound
The burial mound comprises 3 graves.
The oldest part is from the Peasant Stone Age approx. 3500 B.C. It was later reused and extended during the Bronze Age in approx. 1400 and 1200 B.C., leaving some excellent stone pitching's.
Skelde Burial Mound is amongst the 83 most unique relics Denmark´s chosen to participate in the project "Danmarks oldtid i landskabet", a project by Agency of Culture- and Palaces to promote prehistoric Denmark in a new way.
You will find the burial mound behind the small house (number 29 A).