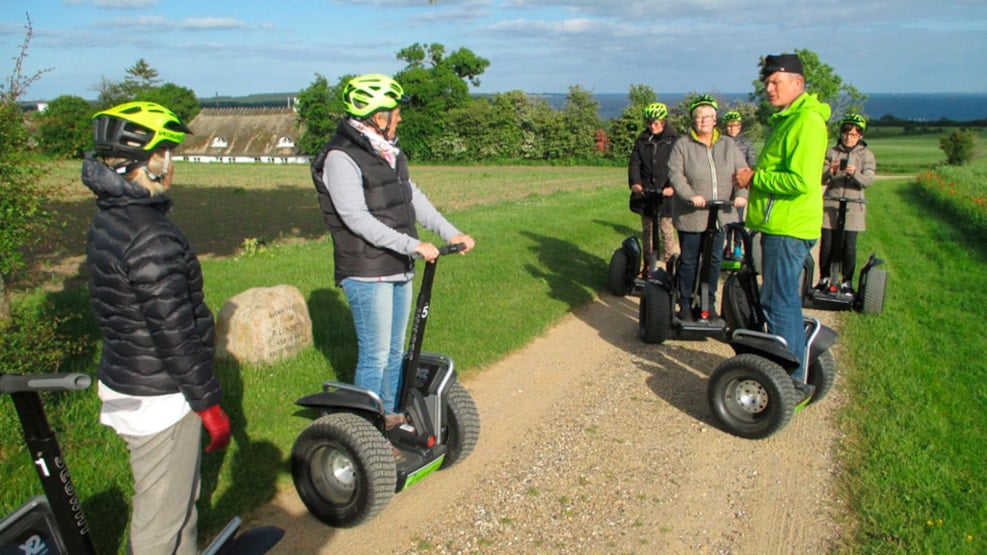 Segway tour on Dybbøl Banke with guide
Enjoy a beautiful segway tour in Sønderborg! The tour will provide you with a unique insight into what happend in the area during the war of 1864. Our amazing guides will give you a vivid impression of this important piece of Danish history.
The trip begins/starts at Dybbøl Mill, where you get a thorough instruction in driving the Segway. We then drive from the beautiful Dybbøl Mill and continues the trip down the Battlefields of Dybbøl where you can experience stunning views over Sønderborg.
We turn right onto a small country road and pass one of the German fortifications. Here you can enjoy the beautiful view over Sønderborg bay and Castle. We drive onto Grønnekær, from here you can clearly see Broagerland - from where the Prussian artillery of attacked the Danish front line. We finish the tour at the mill. We guarantee a segway tour/ride that you will never forget!
For more information visit our homepage