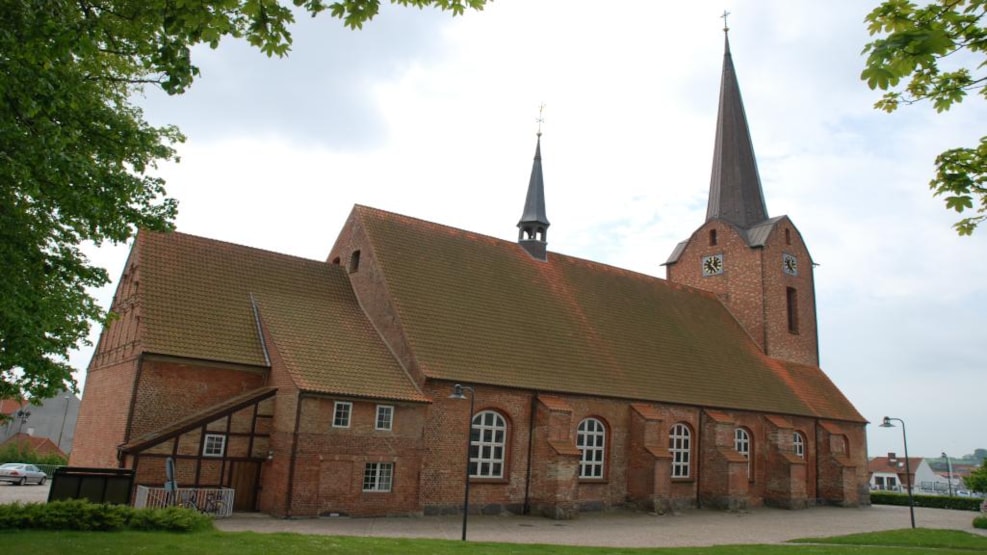 Sct. Marie Church
The church was built by Duke Hans the Younger and consecrated in 1600.
Pulpit from 1599, altarpiece from 1618, both by woodcarver Niels Tagesen, Sønderborg. Ducal chair from the 1500's.
Magnificent sepulchral tablets and a christening font from 1600, made of ore. Crucifix from the 1500's.
The church is closed to visitors during religious ceremonies.