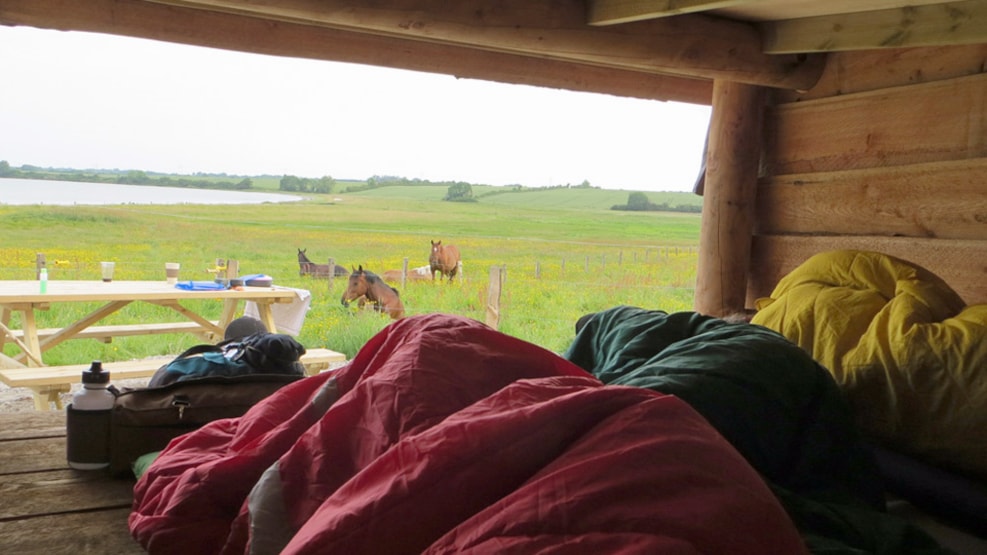 Sandvig Hay-Hotel Shelter & Tent site
Als Bridle Route
Shelter with space for 6 persons. Tenting allowed.
Overnight paddock with water. Fire place, bench/table.
Attendant: farm shop Goods Gårdbutik in Stevning.
NB. The term Hay-Hotel stands for a shelter with fencing for the horse and access to water there is neither hay nor straw in the shelter, so remember sleeping pads.