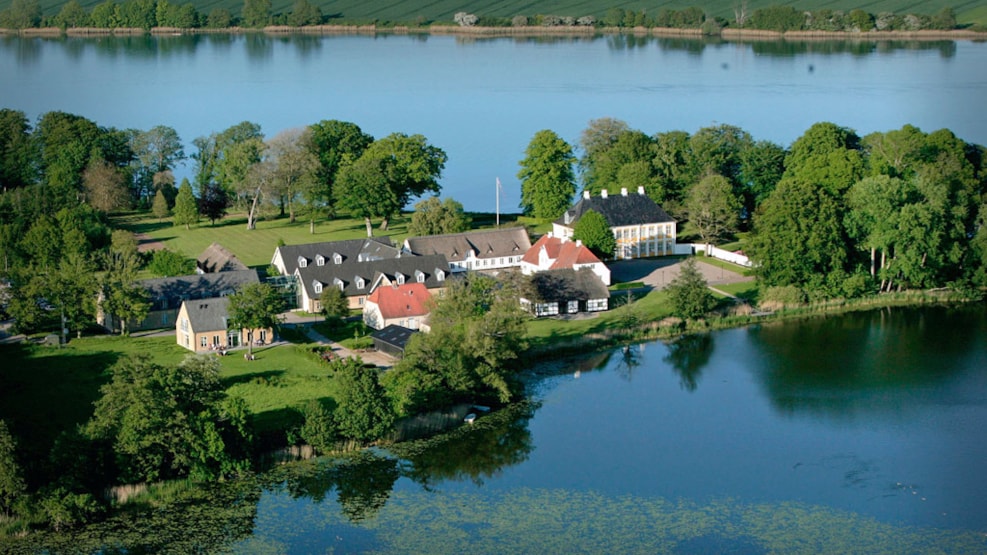 Sandbjerg Estate - Conferences
Sandbjerg Estate is located in a scenic area near the Sundeved directly out to Als Sund, approx. seven kilometres north-west of Sønderborg.
Aarhus University received Sandbjerg Estate as a gift in 1954 from Mrs Ellen Dahl, who was a sister of Karen Blixen. The estate has since been refurbished and expanded, mainly with the support of donations from Aarhus University Research Foundation, so that today, the estate has 105 beds in 74 rooms.
The course facilities include auditoria with 74, 45, 30 and 25 spaces, as well as seven group and meeting rooms in different sizes.
The estate includes the Mill Lake, 6 hectares of park, 52 hectares of farmland, which is leased and 57 hectares of forest, where the services are provided by the employees of the estate.
The park and the forest are beautifully situated next to Als Sund – the ideal location for a walk or run during a stay.