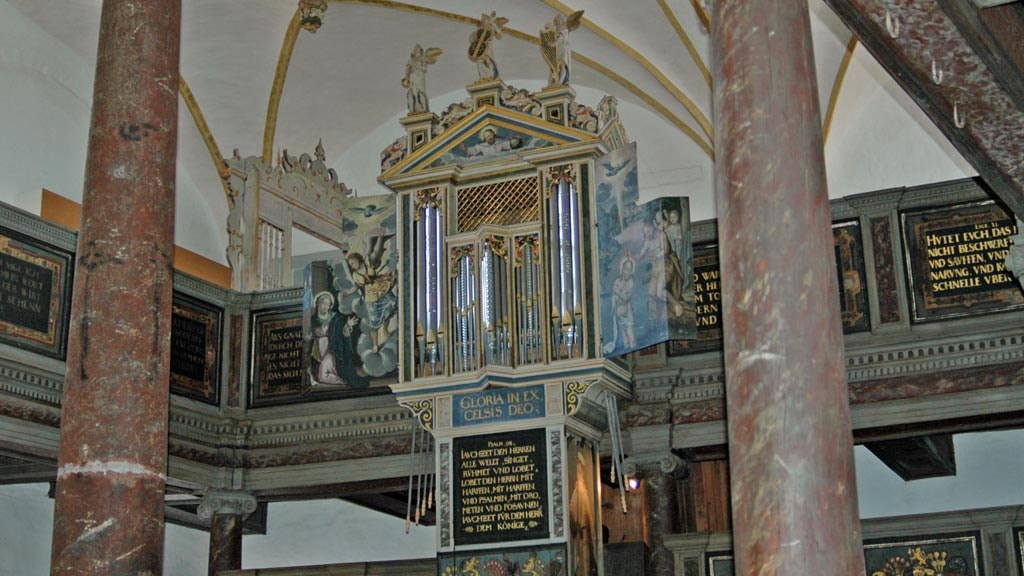 Queen Dorotheas Chapel
The oldest Nordic Renaissance church from 1568-70, built by Queen Dorothea.
Altar by Frans Floris, Antwerp, christening font by Cornelis Floris, Antwerp. Epitaph approx. 1585 from Duke Hans I and his first wife, Elisabeth. Pulpit by Niels Tagsen, Soenderborg, approx. 1610. Organ loft from before 1600, repainted 1626.
Opening hours is found under The Museum at Sønderborg Castle.