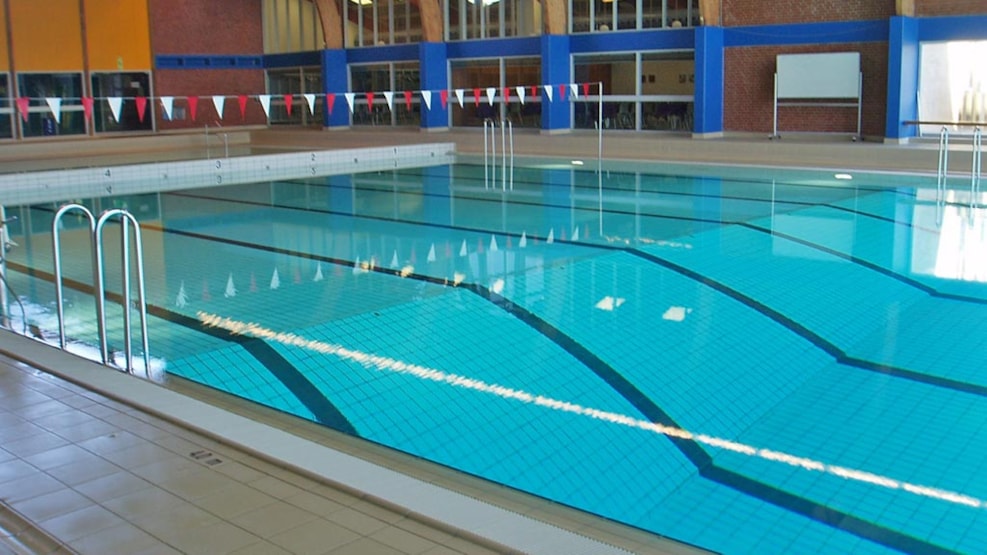 Nordborg Swimming bath
The swimming baths in Nord-Als Sports Center are decorated with one of Denmark´s largest stained glass panels.

There is a sports pool and a training pool with sauna.

The facilities are used by schools and local swimming clubs for daily training, and are also open for daily public swimming. Holy days and the Danish school holidays will influence the mentioned opening hours.

Many swimming clubs from all over the country also use the swimming baths.