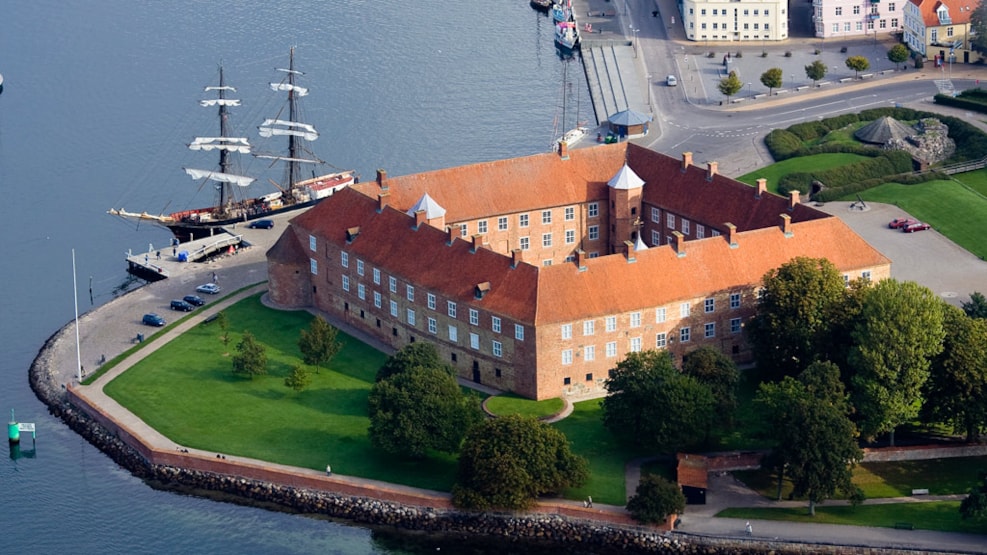 The Museum at Sønderborg Castle
Learn more about the history and cultural heritage of South Jutland with a visit to the Museum Sønderjylland in the historic setting of Sønderborg Castle.
Castle, containing regional museum, Renaissance church from 1570, knights' hall.
Historic collections illustrating Southern Jutland history after 1800. Emphasis on the Slesvig wars, Reunification, 2 World Wars, cultural history especially from Sundeved and the island of Als.
Excellent collection of regional art.
The café in the old castle kitchen is open from 1 June to 31 August, during which time the enjoyment of brought food and drink is referred to the castle park. The rest of the year you can enjoy the packed lunch in the castle kitchen and refreshments can be purchased at the ticket office.
The museum shop is connected to the ticket sale office and offers a wide selection of historical literature as well as souvenirs.