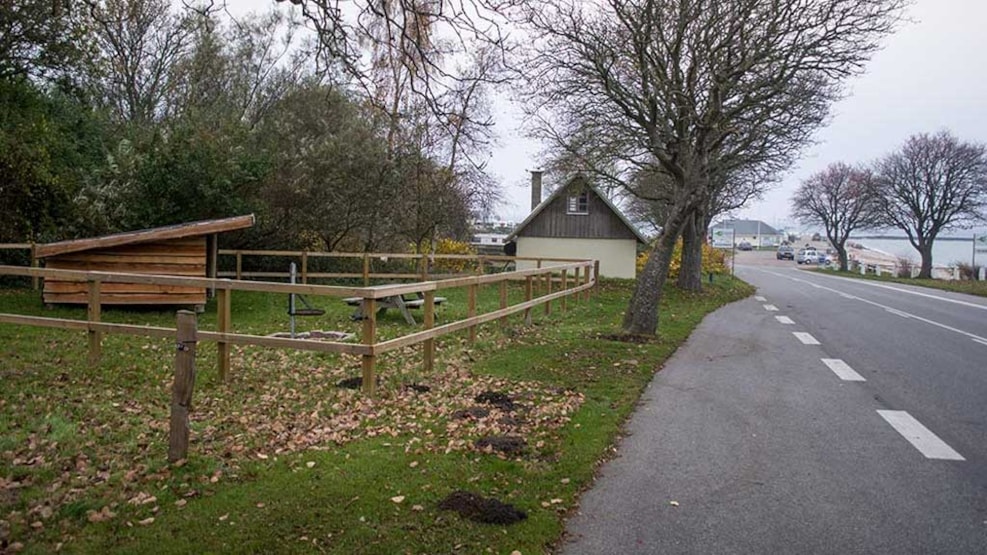 Mommark Marina Hay-Hotel - Shelter
Als Bridle Route
Small overnight paddock with water. Shelter with space for 6 persons. Fireplace and Bench/table, access to toilet at the harbour.
Horse-drawn carriages are also welcome.
Firewood and a small selection within groceries can be bought at the café.
At the camping site, you can set up your tent for an overnight fee that includes access to bathing and kitchen facilities.
Booking by phone +45 70 40 77 00.