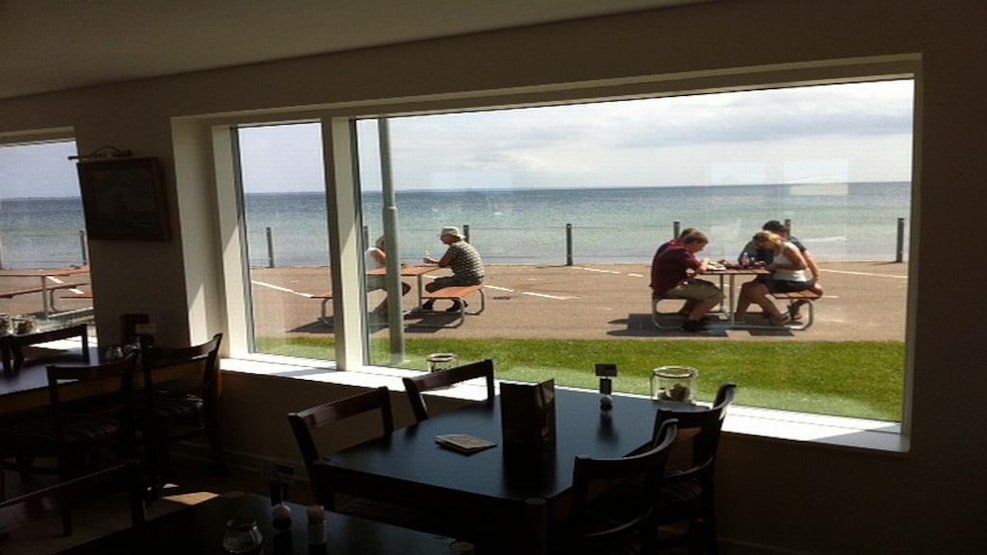 Mommark Marina & Café
Closed due to damage during the storm surge on 20/10/2023. The entire area is private, and unauthorized individuals have no access!
Mommark Marina offers relaxation, idyll and a maritime ambience.
The marina has a private bathing beach, which is one of the best on Als – a little oasis you'll have to see.

We bid you a warm welcome in the café at Mommark Marina. It is a very cozy, little café right next to the harbour and the beach. 
It is an idyllic place where you can see the little fishing boats in the harbour and enjoy the lovely view of Little Belt and the Baltic Sea.

The menu is very varied and includes Danish ice cream and sausages as well as light meat dishes and fish dishes.