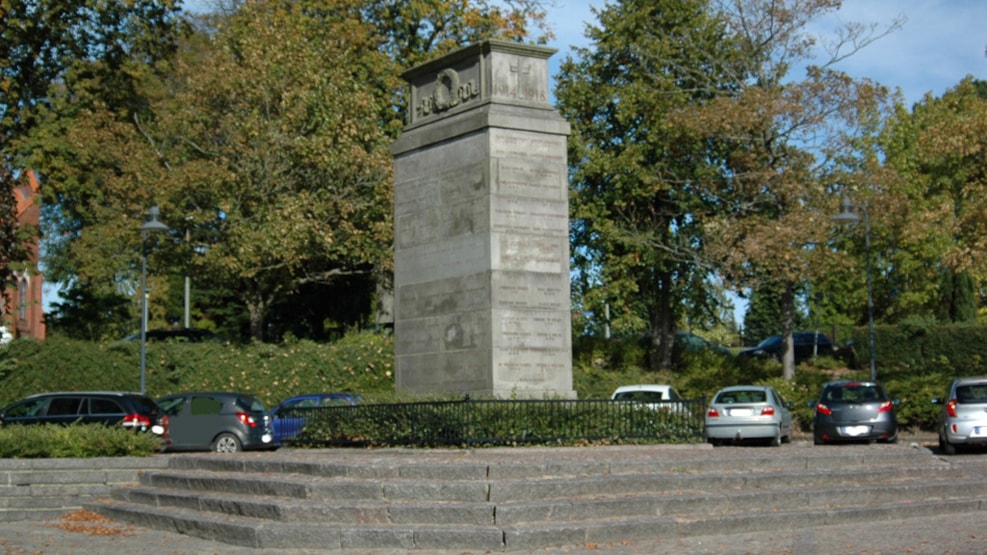 Memorial Stone WW1
The memorial stone on Kirketorvet was sketched by the architect Thomas Havning (1891-1976) and erected in 1923.
There are 192 names, German as well as Danish, all fallen in 1. WW (1914-18). Notice the top of stone which is similar to a sarcophagus.
Each year at the time of conclusion of peace – the 11. November at 11 am – wreaths are placed at the memorial stone.