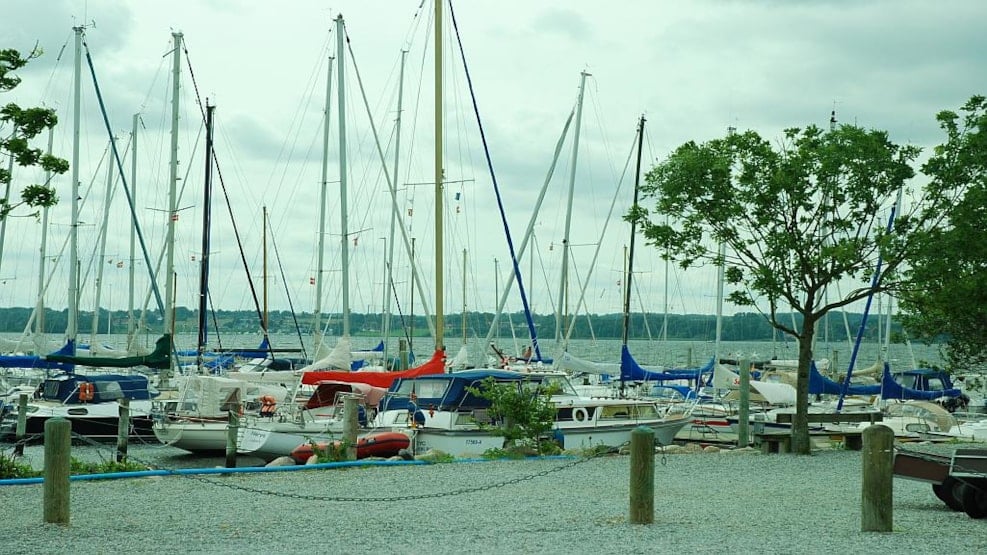 Marina Minde
This lovely marina, with 460 berths, is located in the beautiful Flensburg Fjord.
The harbour forms a good starting point for walking tours on the Gendarme Path or cycling tours to, for example, Gråsten and the royal summer residence, Gråsten Palace, with the beautiful palace garden and palace church as well as the Royal Kitchen Garden. At the harbour there is also a beach.
Marina Minde was named Port of the Year in 2021.