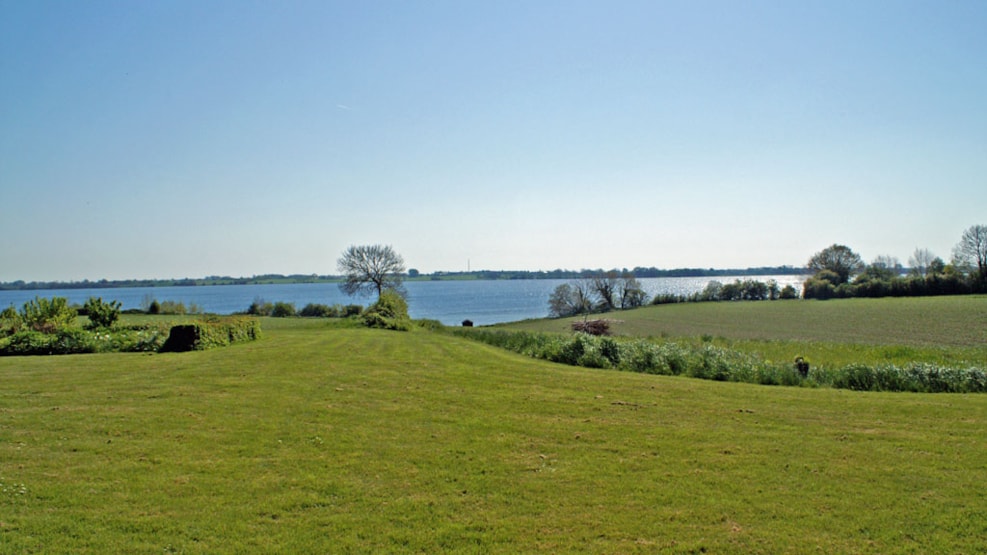 Lebølløkke 14, Sydals - Tent site
Tent site under "Overnatning i det Fri", with directly access to the Gendarme Path.
Lovely view over the water, Hørup Hav to the peninsula Kegnæs.
Access to toilet and shower. Wood and fire place. 
Common pavilion with view on the water – tenting in front of the pavilion is a no go.
Prices:
Overnight stay per night per person: DKK 20
1 shower bath per person: DKK 5