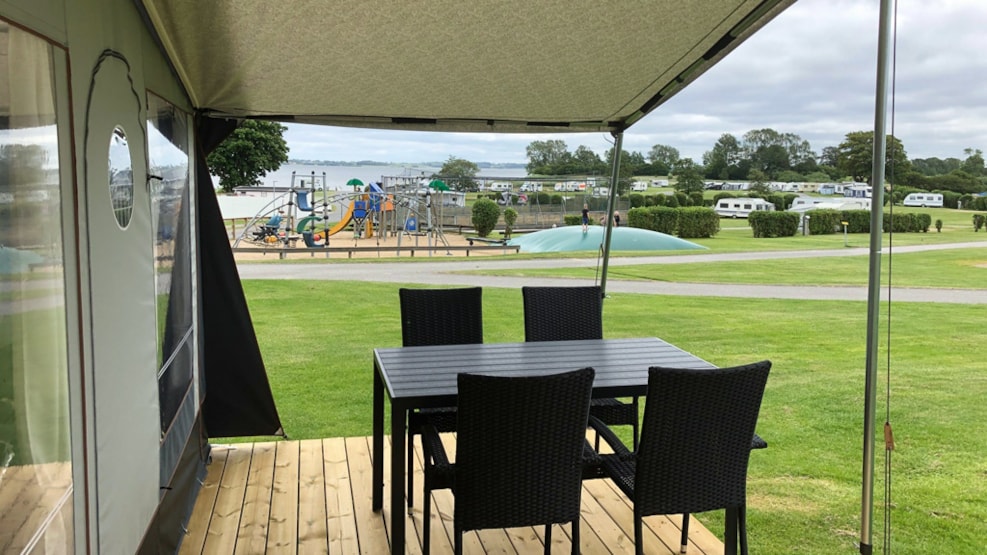 Lærkelunden Camping has luxury tents.
Lærkelunden Camping have 3 Isabelle luxury tents for rent.
The tents have space for up to 4 persons. They are 23 m2 in size and have a nice 7 m2 terrace with a tent roof. Inside they are equipped with 2 bedrooms with two single beds each. Lounge with dining and seating area. Fridge and service for 4 persons and more. Terrace is equipped with furniture. There is a gas heater in the tent, you can buy gas here on the site.
The tents are located on nice places: One on pitch nr. 46 near the playground and two on pitch 131 and 132 with a beautiful view of the water and near the service building.
Pets are not allowed in the tents.