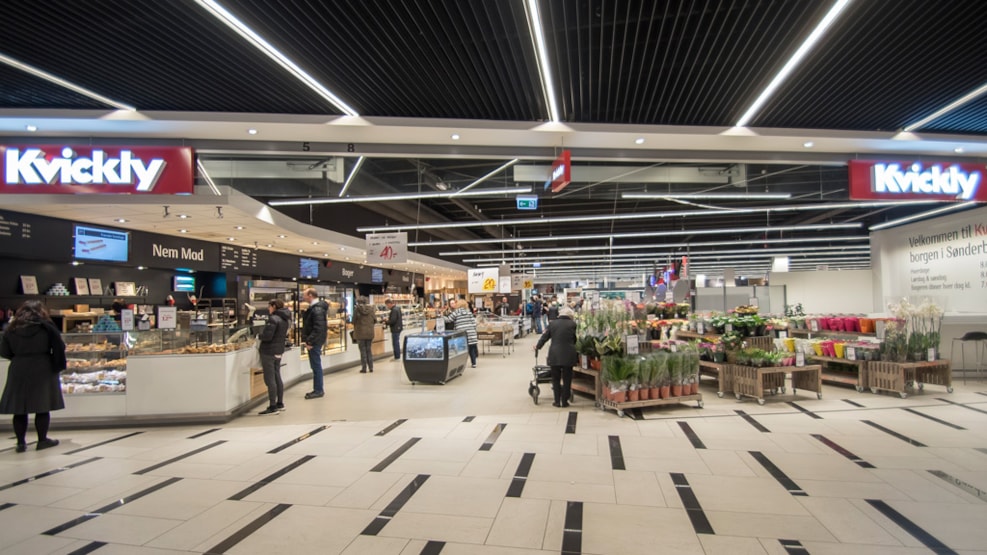 Kvickly Sønderborg
Large Supermarket with a large selection of quality goods within colonial goods, hardware, clothing, personal care, toys etc.
The supermarket also has its own bakery production. In the supermarket, there is a butcher and delicatessen with homemade Danish specialties & sandwiches. In addition, there is an inviting wine department as well as a wide selection of organic products.
The store sells Sønderborg Gift Card.
In the supermarket, you will find a big Flower department, however with limited opening hours.
Open 7 days a week from 08:00 to 21:00.