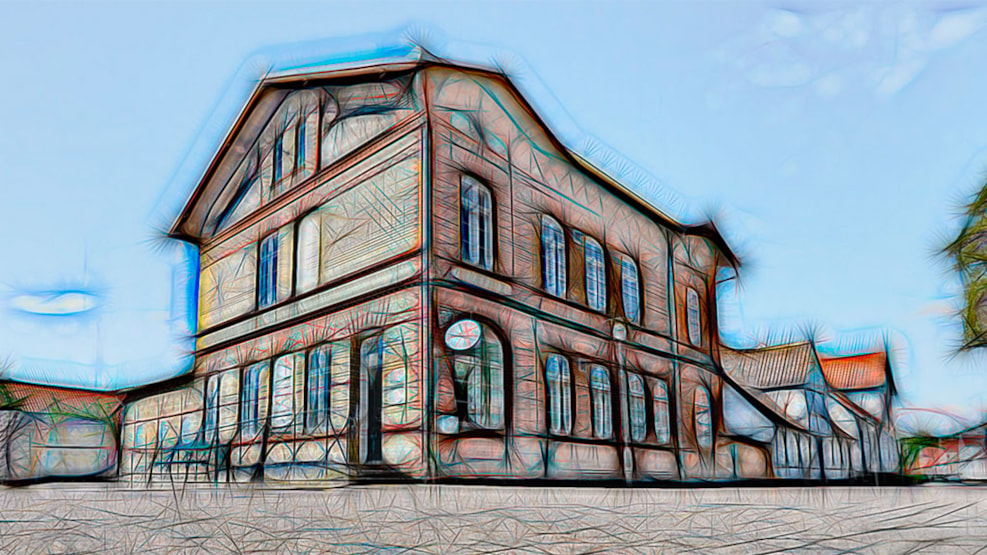 KunstPunkt, Augustenborg
Centrally located, in the former post office, you will find interesting exhibitions all year round by both local and visiting artists.
KunstPunkt is an exhibition space / gallery (and at the same time an association) in the former post office building in Augustenborg.
The around 200 members of the association can rent the house to organize public exhibitions.
Every year, more than 30 different exhibitions take place there, with over 100 different artists – self-taught and professional.
The artists come from the area nearby as well as from other parts of Denmark, but also from Germany.
In the exhibitions, many different types and forms of arts are being presented.
Information about the individual exhibitions and events can be found on the website www.kunstpunkt.dk under "aktuelt" and "kommende aktiviteter".
An integral part of KunstPunkt is the children and youth gallery, i.e. in one room of the house, there are always parallel exhibitions taking place that are reserved for children and teenagers under the age of 18 years. These are mostly organized by schools and institutions, but also by other creative children groups.
Admission is free.