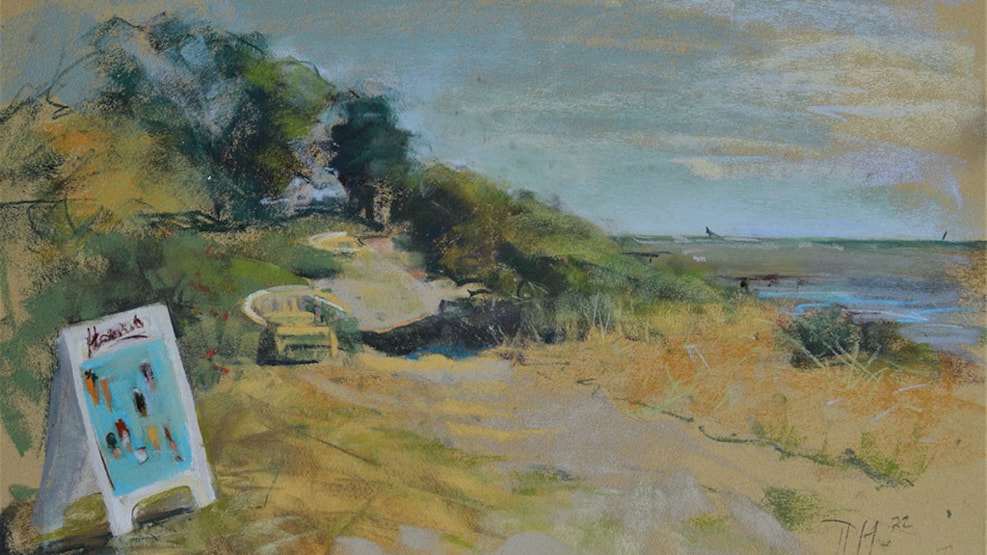 Kegnæs Kunst Atelier
Deborah Damgaard-Hansen paints local landscape motifs in a poetic-naturalistic style, with pastel chalk or oil colours.
She always paints outdoors on location to capture the unique light and atmosphere of the day, if the Danish weather is not right for outdoor motif discoveries, she paints still life pictures in her studio.
It turns into stories about old things with soul, adventurous scenes, or beauties from the garden.
She has a twinkle in her eye and adds a humorous element to the paintings if the opportunity presents itself, both in the landscape and still life paintings!
The works have been exhibited continuously in Copenhagen and in several recognized and censored exhibitions in Denmark for many years.
Kegnæs Kunst Atelier is open Mondays and Fridays from 2-5 p.m. and when the flag is out, as well as by appointment on +45 23 23 10 31.