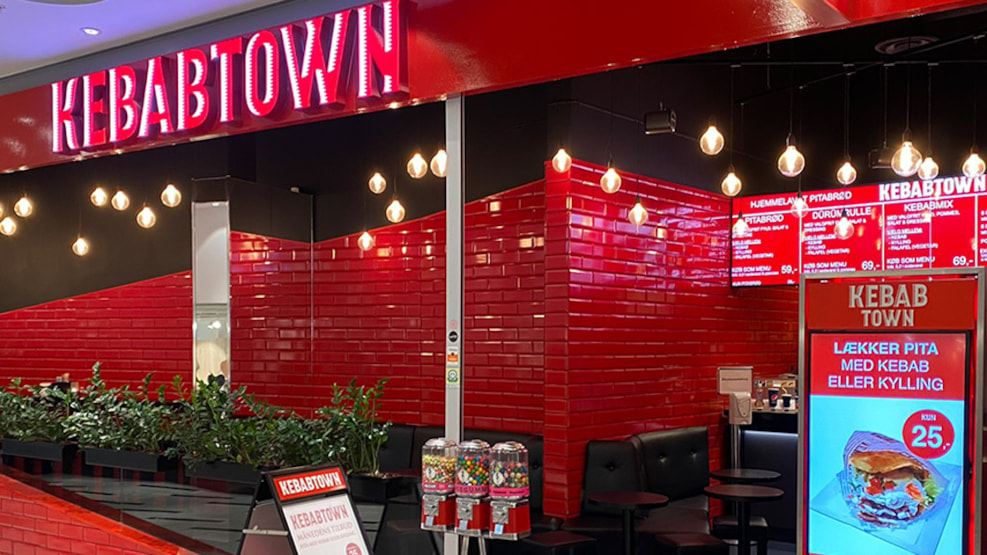 Kebabtown
Visit Kebabtown, situated in shopping centre Borgen just inside the doors from the street Jernbanegade
Enjoy fresh and homemade delicious food on the spot - or to go.
Choose kebab, chicken or falafel served in a homemade pita bread or durum roll, in a box or as a dish.
In addition to the mentioned opening hours, we are also open first Sunday of the month from 10am - 4 pm.