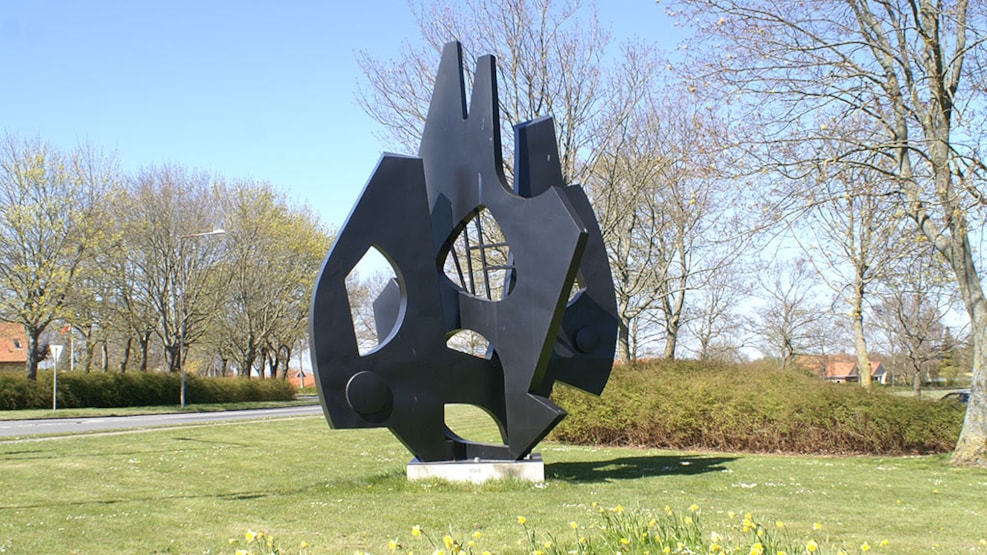 Kai Triers Skulptur
At the southern access road to Nordborg city, stands a sculpture made by the artist Kai Trier (1902-90).
The artwork is made of iron and symbolizes the cohesion between water and land.
It was donated to the city in 1978 by Nordborg Municipality's Art Foundation. Originally, the sculpture stood on Flint's Hjørne (corner), where the city coat of arms is also seen in the form of flowers.
After 40 years in all kinds of weather, the paint on the sculpture was peeled off in several places, resulting in rust formation and the plinth had several cracks. With the help of a grant from Fabrikant Mads Clausen's Foundation, the sculpture was renovated and placed on a new plinth in 2017, but on the opposite corner of the intersection.