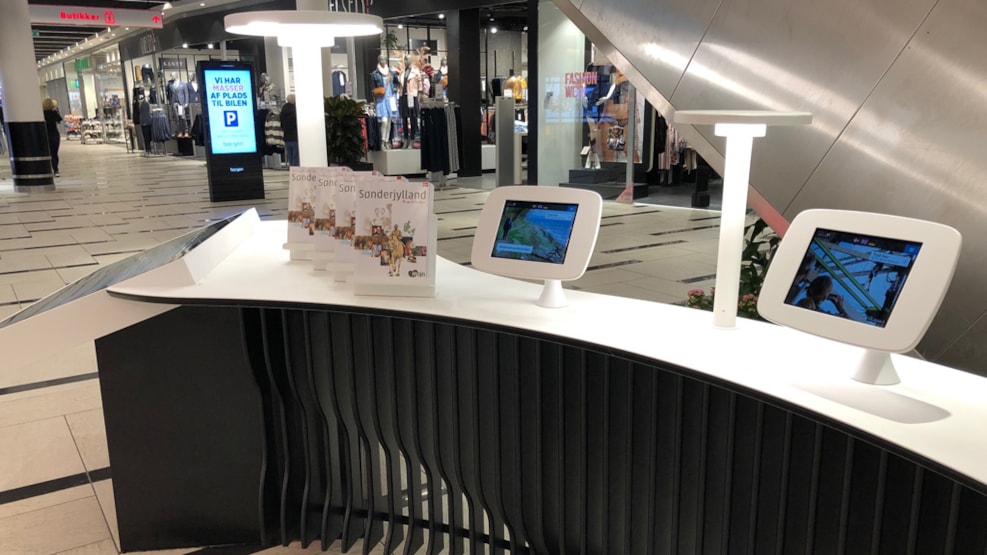 Infospot - Borgen Shopping
VisitSønderborg wants to bring the information's closer to our guests. In cooperation with shopping centre Borgen in Sønderborg, we have set up a small tourist-inspiration-spot.
At the tourist-inspiration-spot of VisitSønderborg you have access to an interactive screen as well as two iPad, where you can search for inspiring information for a memorable holiday in the area of Sønderborg and brochures from the area surrounding the tourist-inspiration-spot.
If you need a larger selection of brochures or have questions, please visit the tourist office of VisitSønderborg.