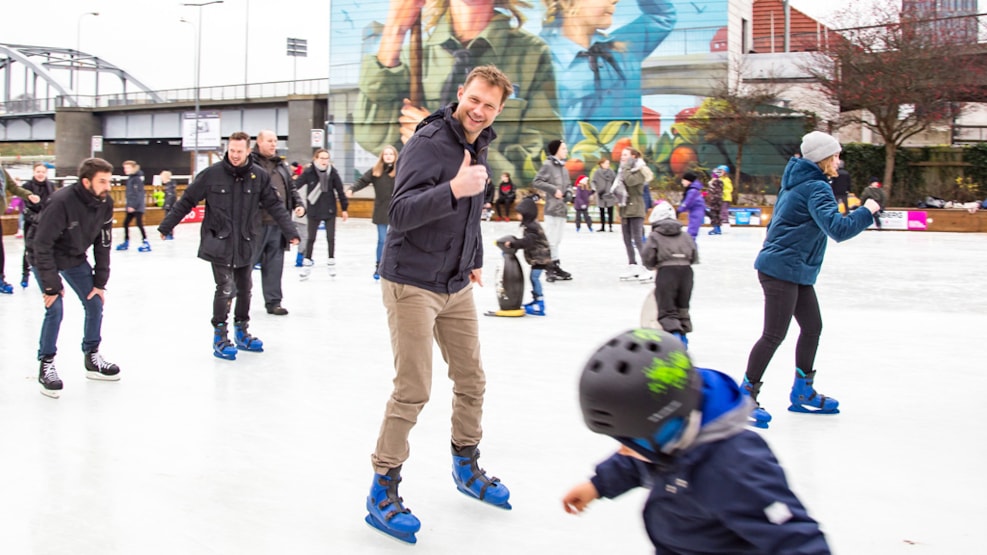 ice skating rink in Sønderborg
The ice skating rink in Sønderborg is open from 4 December to and incl. 28 February.
On Saturday 4 December, the course will open at 11.30 am and there will be music and Christmas hygge as well as a visit from father Christmas, who hands out bags of goodies to the little ones.
The track will be 1/3 smaller this season due to the construction site at the former port office, so pay attention to the little ones and those who are not so sure about the skates.