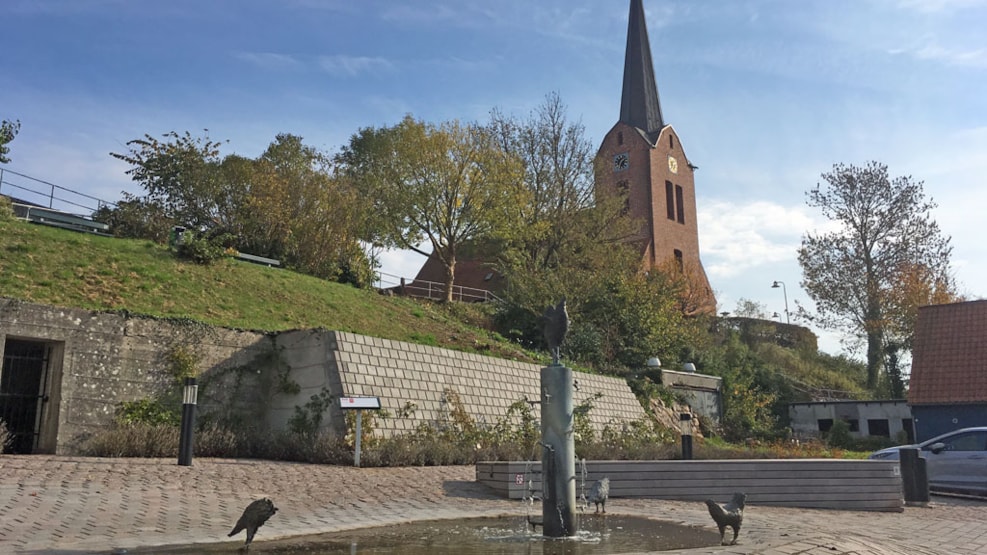 Hønekilden - Water Art
The artwork Hønekilden is part of a small oasis around the old legendary spring.
The water art by Vibeke Fonnesberg is made in bronze and if you look closely at the figurines of the three hens and the rooster it is obvious that she has been studying the fowls and their behaviour prior to her art work.
The rooster on the column is playing up and feeling important! The little thick hen is walking around and peeking up to the rooster as if to see what the entire fuss is. The hen standing with her head on one side seems to be speculating where the water is coming from while the last hen looks more interested in the chance of finding a nice corn then in the rooster.
The wooden platform symbolises a train wagon and the half-moon shaped line in stone shows the course of the former train tracks leading over the bridge to the mainland.