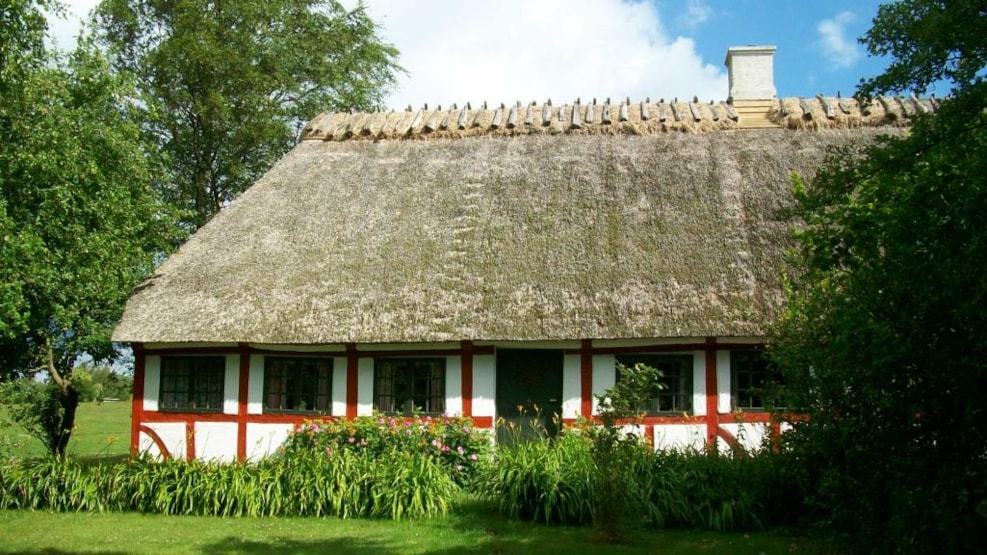 Helgas Hus
Asserballeskov, Fynshav.
6 Persons.
105 m2 cosy and secluded timbered house with thatched roof.

Child friendly and secluded garden placed out to open fields, where you can enjoy the peace and nature in peace.

The farmhouse was build in 1810 and was renovated and made more modern in 1987.

All the rooms are cozy and romantic with farmhouse windows and wooden beams. Max standing height is 190 cm. The house includes a roomy living room with a Morsø wood burning stove, a dining room table and a sofa group, a lovely farm kitchen with eating nook, a big scullery wit a rough kitchen, 2 big bedrooms wit 2 and 4 sleeping spots, new mattresses from 2012 and a bathroom with a shower. The place offers complete relaxation, peace and quiet close to nature.

The Als Path goes right past the ground.
Price in DKK: 1.750,00 - 4.325,00