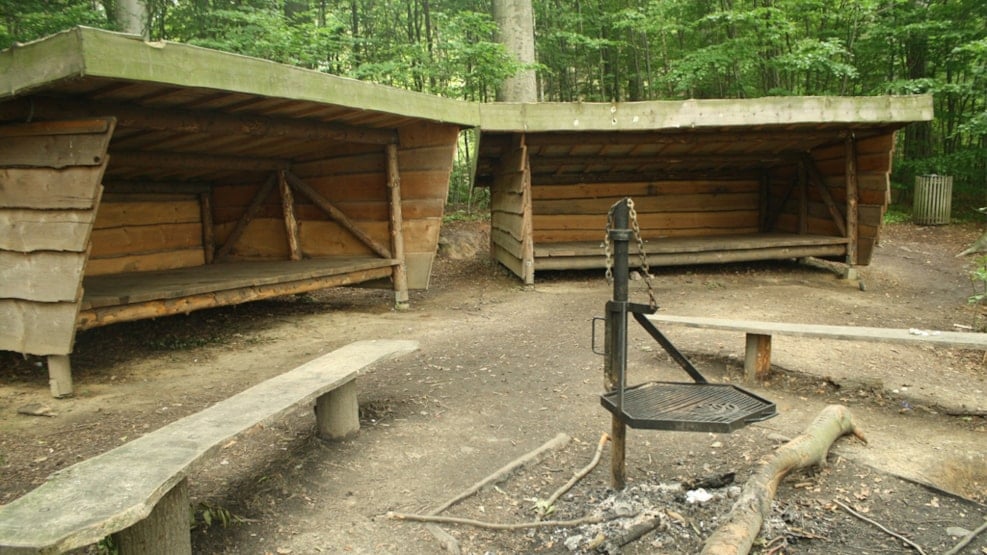 Group camp Vælddam - Høruphav
The group camp is reserved for larger groups and societies and must be booked in advance on the website of "Naturstyrelsen booking"
Each of the two shelters provides space for 7 persons. Nearby is a primitive toilet.
Follow the links to the bookingcalendar of shelter UGLEN and SPÆTTEN
Dogs are permitted, on a leash only.
Please notice: it is not allowed to put up tents at the site – for that purpose we refer to the primitive campsite Als, Sønderskoven – Trillen or the part of the forest Lambjerg Indtægt where Tenting in the free is allowed.