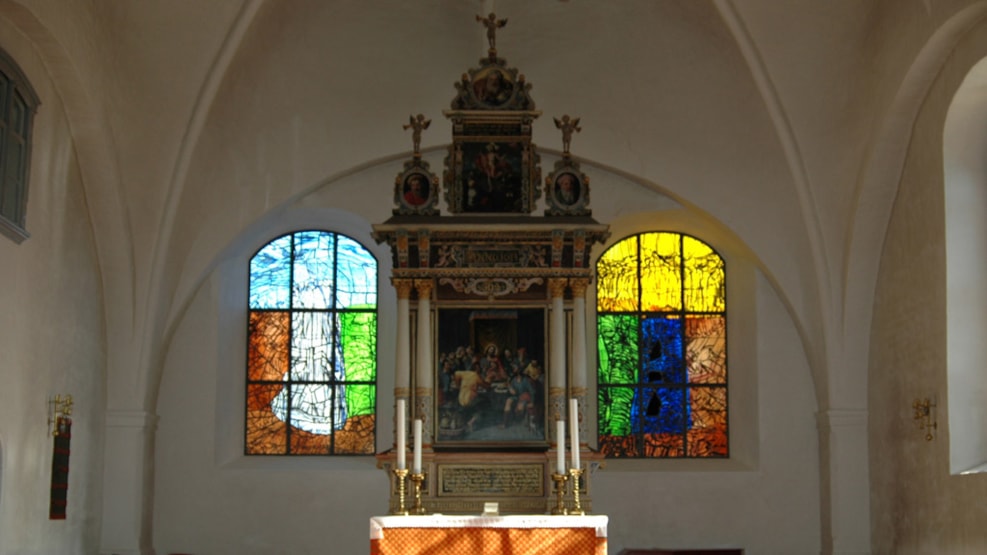 Glass mosaic in Sct. Marie Kirke
The glass mosaic in Sct. Marie Kirke (church) was sketched by artist Per Kirkeby and revealed the 27. November 2011.
The mosaics are inspired by the Garden of Getschemane in Jerusalem and the empty tomb.
At the consecration of the church in year 1600 there where windows to the east but during an extensive restauration in 1923 there wasn't enough money for the restauration of the cast iron windows and they were walled up.
It was very obvious to the viewer, from the inside as well from the outside that the windows had been walled up and it was a great pleasure, when sponsors made it possible to re-erect the two windows.