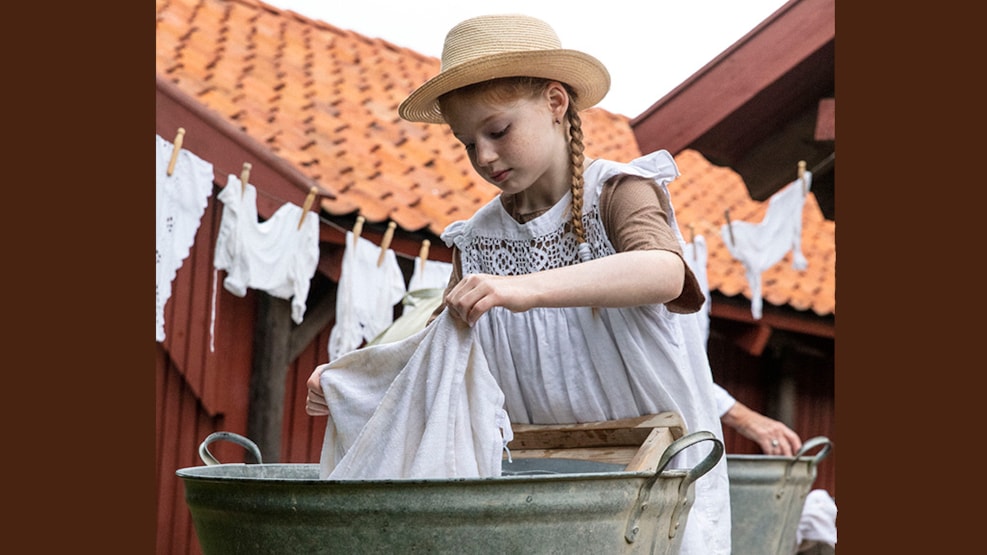 Get an insight into brickworkers life at Cathrinesminde
What was the end of the season like for a brickyard worker around the year 1900? Experience it during the autumn holidays at Cathrinesminde Brickworks Museum.
It has become autumn and after a summer full of hard work with the manufacture of bricks, the end of the season is approaching.
Visit the worker's quarters and get an insight into the living conditions you had as a brickyard worker in the 1900s.
Have fun with old children's games and visit the schoolroom, where the schoolmistress teaches how to write with ink.
In the historic kitchen you can experience the iron stove in operation and buy yourself a cup of lovely hot cocoa.