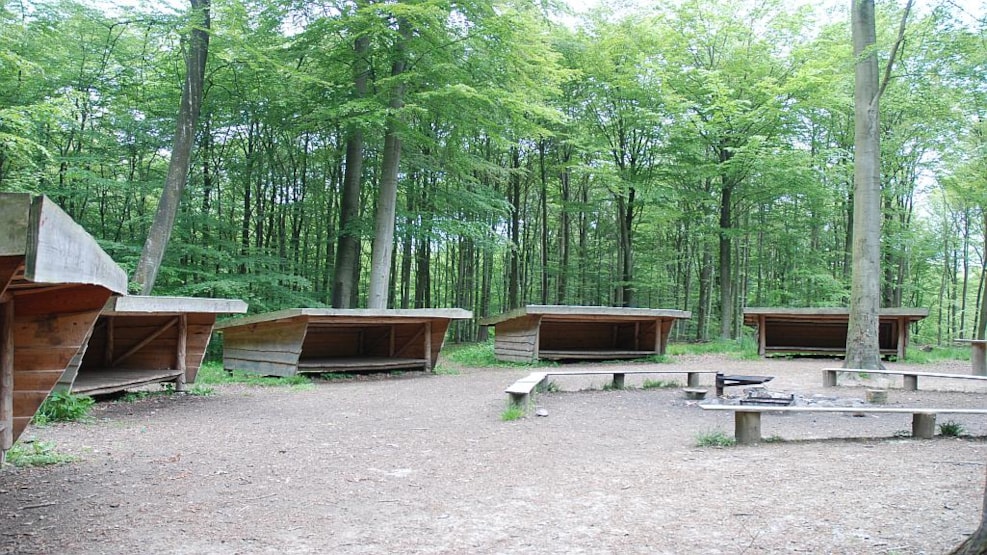 Forest site Syvstjernen at Gråsten
Gråsten Forest is an exciting forest with many small lakes and brokes, which are cutting through the landscape.
You find the toilet at the parking ground at Ravnsbjergvej. The place lies in a beech wood about 4 km west from Gråsten. Entrance from Ravnsbjergvej, and about 800 m down the forest road. The arrow marks show the way from the parking ground by Ravnsbjergvej.
This forest camp site is reserved for larger groups and must be booked in advance. For booking visit the homepage of Naturstyrelsen booking.