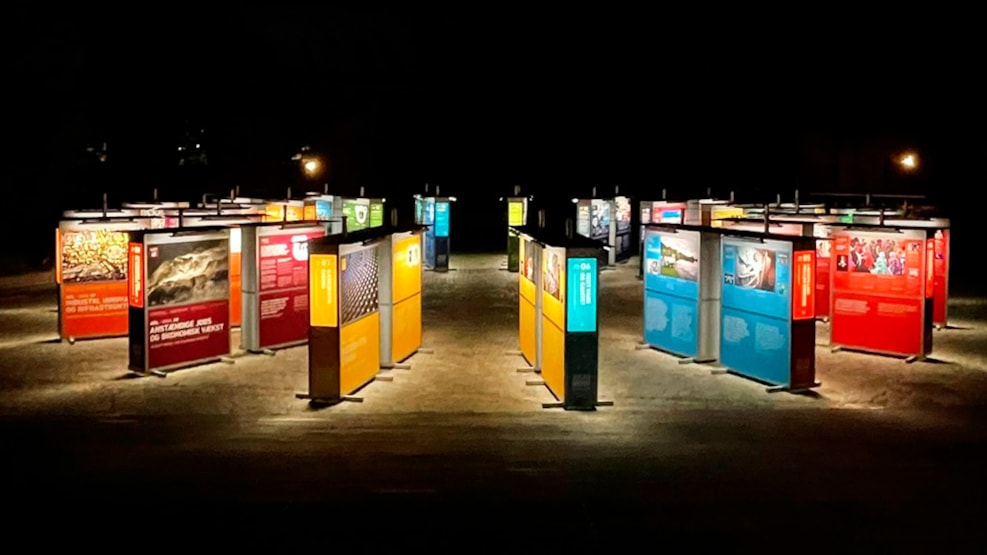 Exhibition; 2030 NOW in Sønderborg
The exhibition is opened by HRH Crown Princess Mary. The inauguration takes place on 1 September from 2.30 - 6 pm and everyone is welcome.
You have probably seen politicians wearing a round pin with the many colors - there are actually 17 colors.
Each of the colors represents one of the UN's world goals, which all the member countries have agreed to achieve by 2030.
But what kind of goals have they set themself, how achievable are they and where can you make an effort yourself?
You can familiarize yourself with this by visiting the outdoor installation "THE EXHIBITION 2030 NOW"