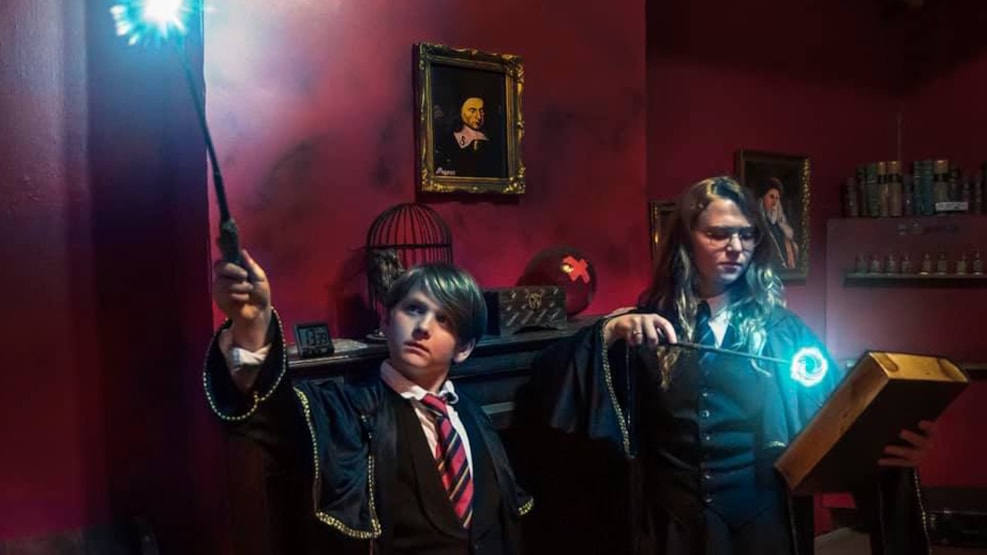 Escape House Sønderborg
5 star rated Escape Room experience for the entire family
Our 5 star rated Escape Room is an exciting experience for the entire family
Up for a challenge? At Rubilee's Escape House you get to channel your inner Sherlock Holmes and put your teambuilding skills to the test.
Choose one of our theme-rooms: `Academy of Magic´ inspired by the universe of Harry Potter or `1864 spy´ taking place in a true spy history from Sønderborg during the war of 1864. We will lock you inside your chosen room, and you now have exactly 60 minutes to complete your mission and ESCAPE!
The room is full of clues, codes, keys and puzzles that you have to solve as a team to escape. You have to communicate, be observant and think outside the box – all while time is ticking and adrenalin is pumping!
Visit us if you want to try a fun and immersive experience in the middle of Sønderborg's city centre.
Children under 7 years old try for free together with paying adults, as the difficulty level makes them unable to fully understand everything that is going on. They can, however, still help with many of the tasks inside the rooms, even though we mostly target older kids, teenagers and adults.
You can be 2-8 players in each room at a time, and al clues are in both Danish and English.
Opening hours:
Mo - Fr: 12.30 - 20.00
Th - Sa: 12.30 - 23.00