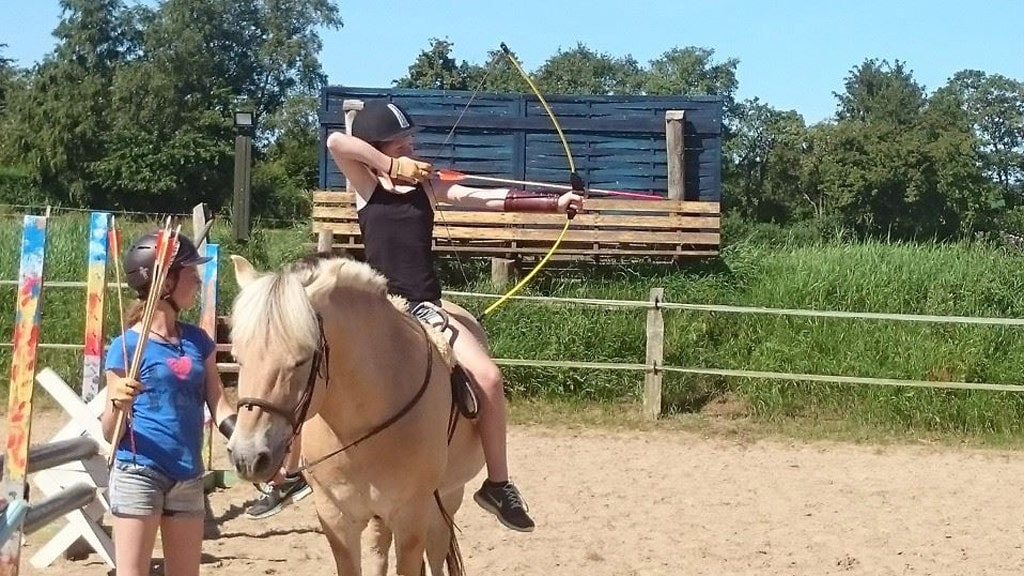 Equifree Horse rental
We offer many possibilities from leaded tours on our ponies for children to horseback riding through nature for the skilled riders
Riders can join us on a tour on horseback in the forest Gråstenskovene. We have a selection of horses in various heights. For the skilled riders we offer tours to the beach, where we ride into the water.
Do you have a mind to try something new and exciting? Equifree is, for the time being, Denmark's only riding school to offer archery from horseback – come and try it!!
For the smaller children we offer leaded tours on one of our ponies, we can take on a short tour in the nature or ride on the course.
Equifree offers horse drawn wagon rides in the forest Gråstenskovene and the city of Gråsten. We use a large carriage with space for approx. 14 people, or a smaller carriage just for your family.
You are also welcome at our farm, with many animals to pat.