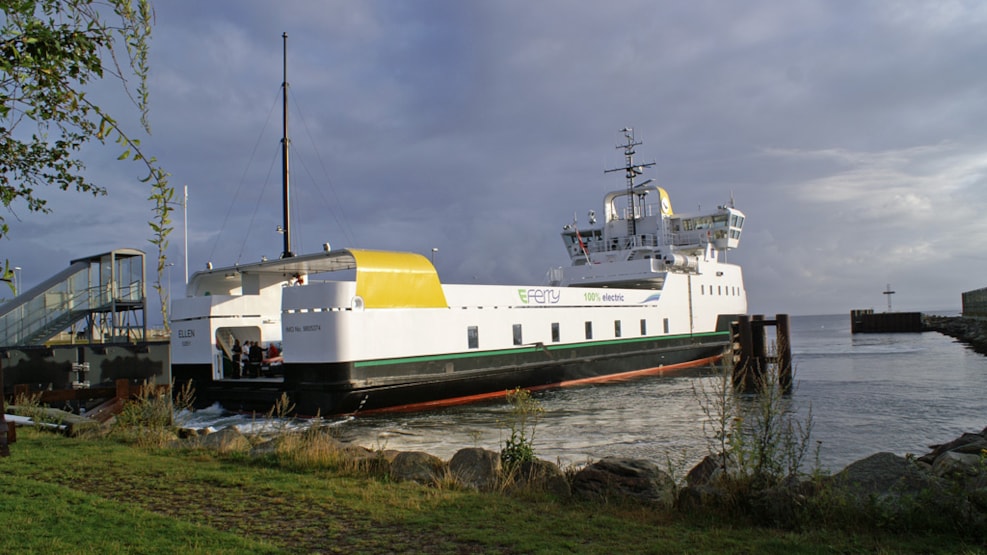 E/F Ellen - the quiet ferry trip: Als-Ærø
The ferry, E/F Ellen, is suspended due to repairs. From 24 July 2023, the ferry M/S Skjoldnæs will sail on some of the route's departures.
She floats quietly and almost majestic in to the harbour. Soon you will be on board the world's most powerful E-ferry Ellen, enjoying the trip to the island of Ærø without loud engines and smoking chimneys – 100% electrically driven journey.
E/F Ellen
Welcome on board the green road to Ærø!
On board the new 100% electrically driven ferry Ellen, you can lean back and enjoy the trip to Ærø without the noise from engines and black smoke from the chimneys.
The E-ferry Ellen provides 3-7 trips a day and take cars, caravans, bicycles, motor bikes and walking guests on a quiet journey across the belt Lillebælt. The power is provided from batteries who are loaded by 100% green energy delivered from windmills on Ærø.
For further information on timetables and prices, visit the homepage of Ærøfærgerne.
NB. You need to book and prepay your tour online in advance - all guests and vehicles WITHOUT a valid ticket will not be accepted a board!