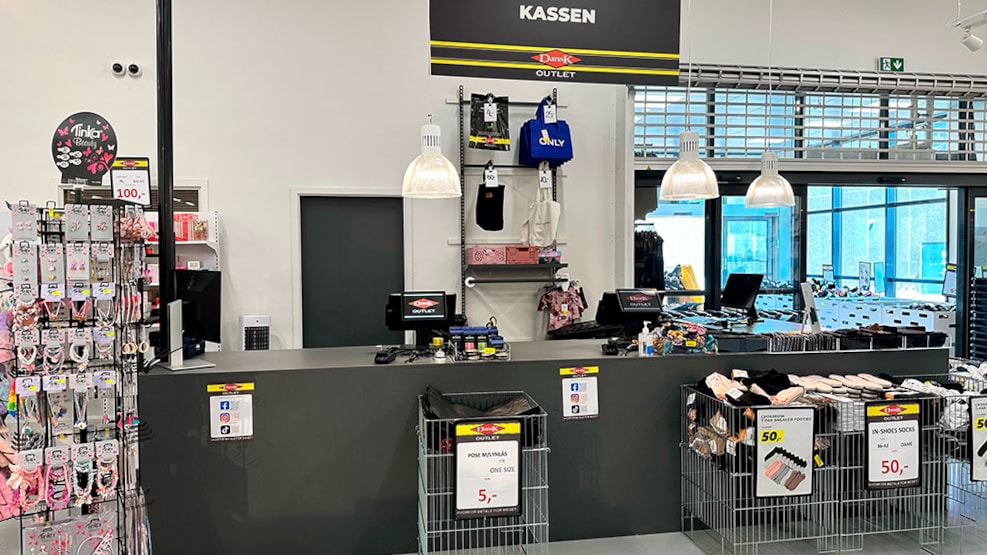 Dansk Outlet Sønderborg
Save money with Dansk Outlet - We dress the whole family, from head to toe, at reasonable prices.
In Dansk Outlet Sønderborg we have clothes and accessories for the whole family.
Our store is divided into different sections:
Baby, mini children and teenagers. The size is from 50 to 176.
The women's department, where you will find everything from sizes XS to XXL. Plus size department for ladies, where the size is from 42 to 54.

The men's department, where you can find everything from t-shirts to the nice suits for a party. There is a plus size department for men with sizes from 3XL to 8XL.
We have a large department with footwear for the whole family. Huge selection of outerwear also for the whole family. In short, we dress everyone from head to toe at reasonable prices.
We are open every day of the week. Monday to Friday from 10am to 5.30pm. Saturday and Sunday from 10am to 3pm. Closed on Danish public holidays.
Our exchange service is for 365 days.
You are very welcome to follow us on our social media.
Facebook: @danskoutletsönderborg
Instagram: @danskouutletsonderborg
Tiktok: @dansk_outlet_soenderborg
We hope to see you.