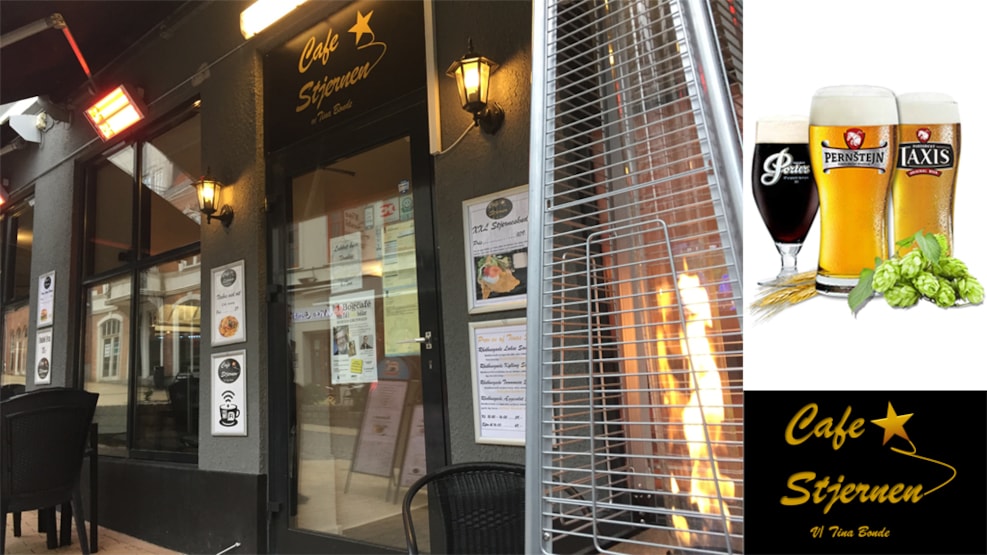 Cafe Stjernen
Welcome to Cafe Stjernen - the cozy restaurant and cafe.
Whether you want to enjoy a nice dinner with friends or family, need a break from shopping or just having a great night - Cafe Stjernen is the place for you.

We will do anything to make our guests feel welcome and comfortable in our lovely cafe.
The cafe can also be booked outside normal business hours, for a Christmas Party or a birthday!
A hearty and warm welcome at Café Stjernen by Tina Bonde