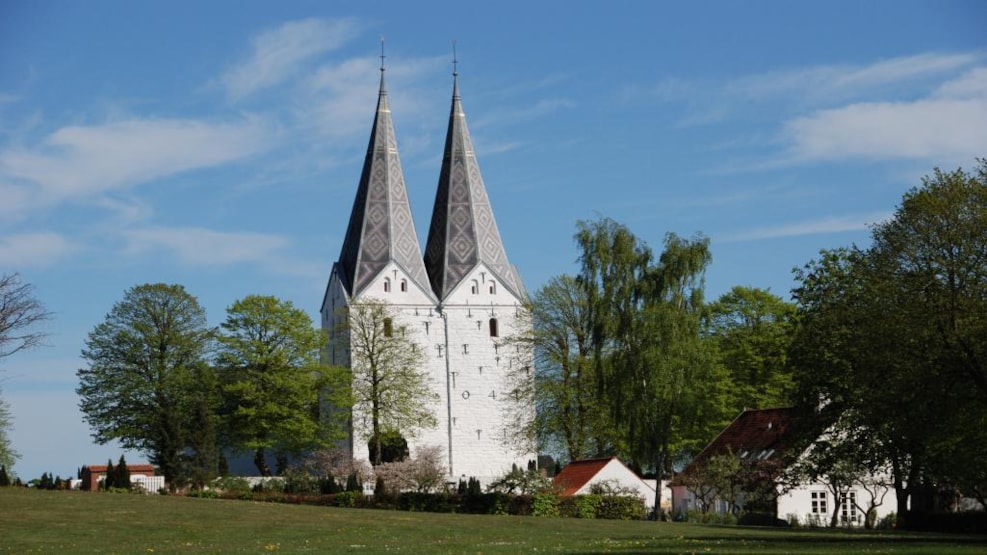 Broager Church
The original church in Broager was built in 1209 with a Romanesque apse, choir and nave. In the 15th century, a tower with 2 spiers was built and the church room was enlarged with Gothic sacristy and 2 cross-arm chapels in Gothic style.
Broager Church is beautifully decorated with frescoes - among other things, the devil's great-grandmother is pictured. The paintings are from 3 time periods: 1200, 1500 and 1587. In the north aisle is a fresco of St. George's Martyrdom and there is a large group of figures of a dragon-spitting Saint George on horseback.
By the church is Denmark's largest free-standing bell house, which today is used as a chapel.
The cemetery has a number of burial sites for fallen German soldiers in the War of 1864, when the former school in Broager was arranged as a Prussian hospital, today the house is arranged as a parsonage. In addition, there are burial sites for Danish soldiers fallen in 1864, as well as the 1st Schleswig War (1848-50). In addition, there is a memorial stone for two gendarmes who perished in Neuengamme during World War II (1940-45).
At Broager Church there is a special memorial grove for the many fallen in the First World War. On the artificially landscaped mound, nine oak trees were planted, one for each town where the fallen came from and around the mound are the memorial stones with the names of the dead, where each family has a stone.