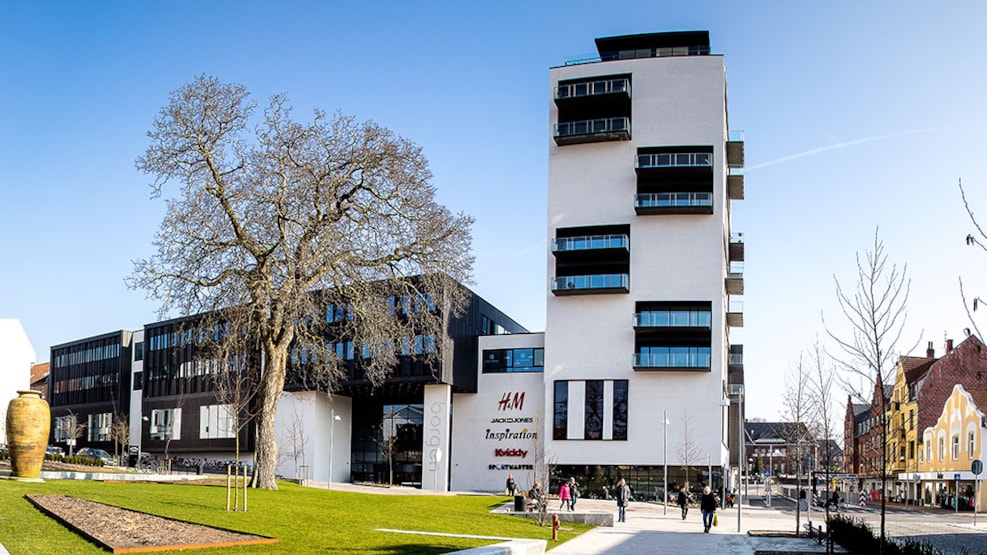 Borgen Shopping - Sønderborg
50 SHOPS & 600 PARKING SPACES RIGHT IN THE CENTRE OF SØNDERBORG
- a world of inspiration, shopping opportunities and entertainment
The shopping centre Borgen is a 'little town inside town' that has everything one's heart desires.
Besides the well-stocked Kvickly supermarket there are top high street names, specialist retailers, restaurants, a kiosk and other modern facilities to the delight of both citizens and tourists.
You can park your car, do your grocery shopping and let yourself be tempted inside a world of inspiration, shopping opportunities and entertainment – all under one roof.
The stores are open daily with a few exceptions who are closed on Sundays and except from the pharmacy Apoteket and the cinema Kinorama the stores a closed on Danish holidays.
Welcome to Borgen – right in the centre of Sønderborg.