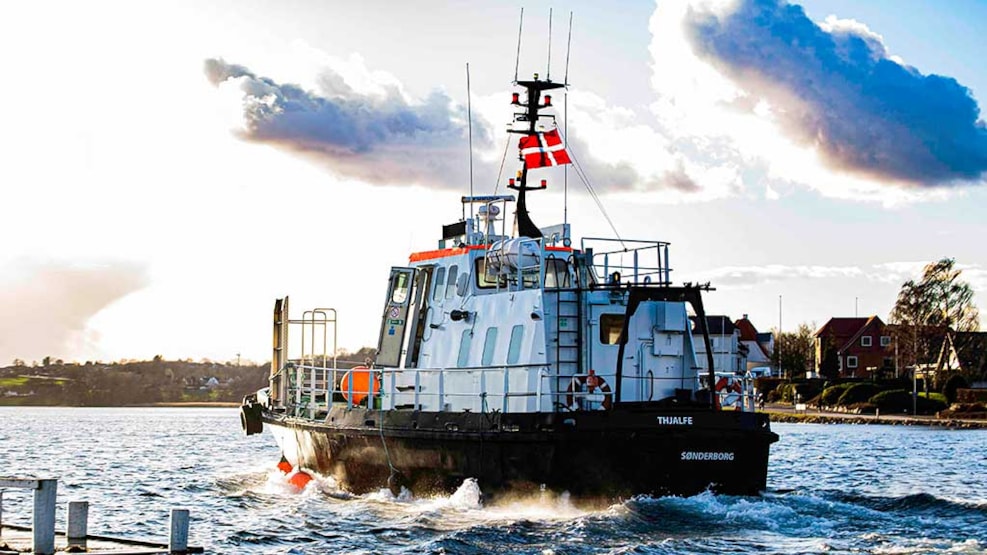 Bicycle ferry Denmark - Germany
Welcome aboard the bicycle ferry Thjalfe, sailing on the route from Egernsund via Brunsnæs to Langballigau in Germany in the summer of 2023.
Enjoy an unforgettable tour on the bicycle ferry Thjalfe
From 30 June to 3 September 2023, you can again take a relaxing trip on the inlet Flensburg Fjord - BUT before then there will be sailings in the weekend on the days 16 to 18 and 23 to 25 June.
On all days of the week, you can take the trip to or from Germany with departures on the route from:
Egernsund, Havnevej 1, 6320 Egernsund (54.906393, 9.599481) via
Brunsnæs, Brunsnæs-Fjordvejen 35A, 6310 Broager (54.866692, 9.636718) to
Langballigau in Germany, Strandweg 5, 24977 Langballig (54.822403, 9.654191) - remember to bring your passport - also for the children and the dog!
The good ship Thjalfe is certified for 12 passengers, so planning the trip and booking the tickets is important – also for the bicycle.