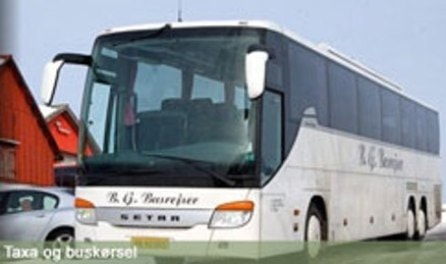 BG Busrejser
If you have the group, we have the bus.

All forms of transport for large and small groups.

If you need transport in our region, call Bent Gavorski for a free estimate. We look forward to driving for you!
 
You can also reach us on cell phones +45 20 33 35 46.