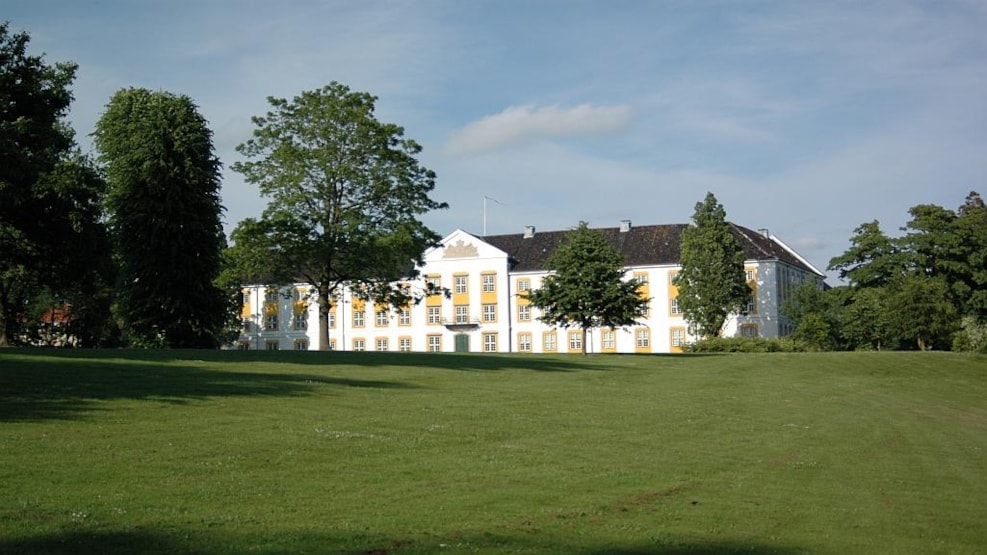 Augustenborg Palace
Augustenborg Palace is one of the most beautiful baroque palaces in Denmark.
For more than 75 years, parts of the palace have functioned as a psychiatric hospital, the psychiatry has subsequently been gathered in Aabenraa and the palace now houses the Danish Agency for Agriculture, which is why there is no public access.
The beautiful palace church is located in a separate wing and can be seen during its special opening hours, if there are no church acts.
Augustenborg Palace Mini Museum is a small room by the bell tower, where you get an insight into the history of the ducal family.
In the park you can see the remains of the same linden tree, which provided shade for H.C. Andersen when he visited the palace in his time. Maybe this is where he got inspired for the fairy tale about "The Little Match Girl".