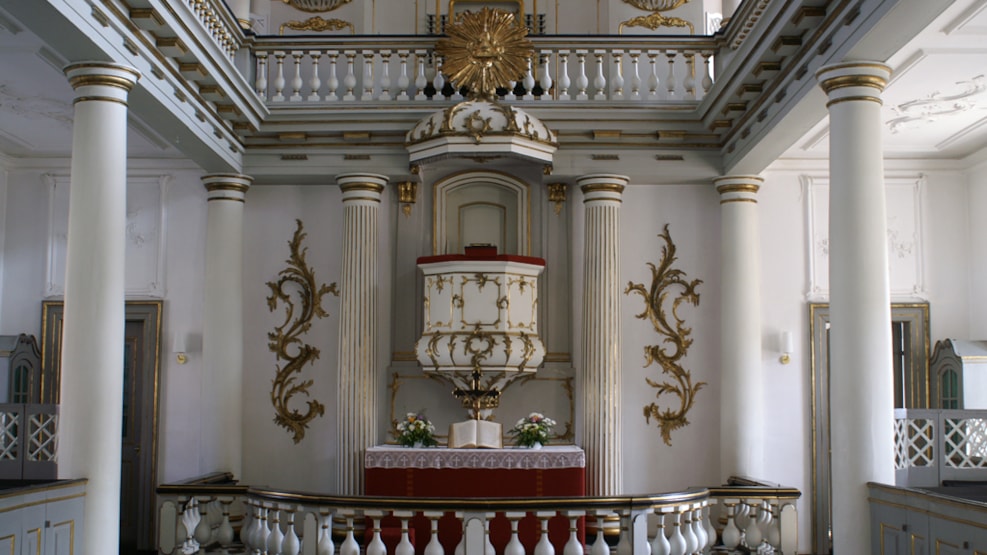 Augustenborg Palace Church
A beautiful and complete example of a princely chapel from the 18th century.
The chapel was built at the same time as the palace, in 1770-76. This beautiful, rococo church is located in one of the palace's 3 wings.
Apart from the floor, which was designed to give space for the grand ladies in their crinolines, you should notice the lavish stucco decoration and flowery gilded woodcarvings in white and gold. The Carrara marble baptismal font was a present from Tsar Alexander.
Unique is also the location of the altar, pulpit and organ above each other.
The palace chapel ist closed to the public at weddings and funerals.