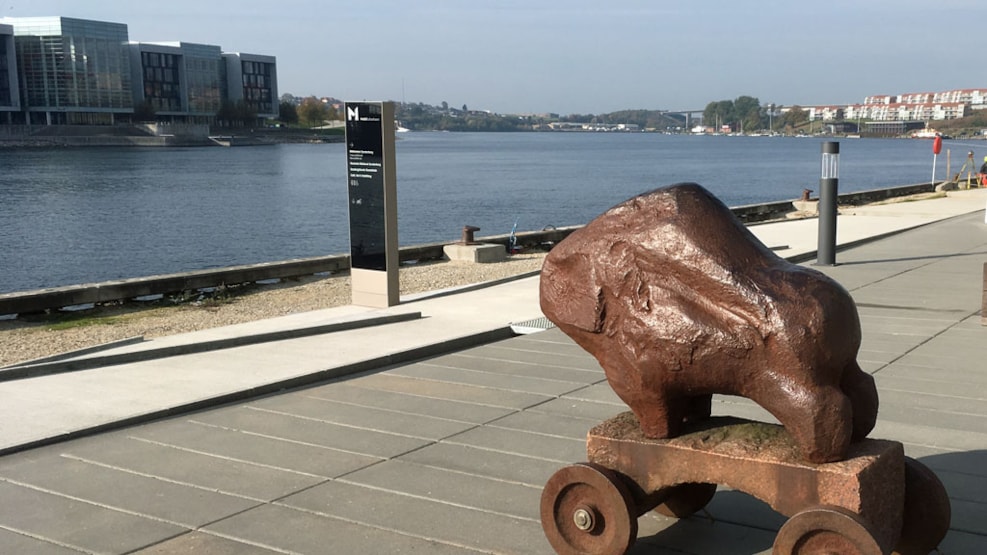 The Animal
The sculpture was made by Erik Heide in 1978. "The Animal" symbolizes all animals, rather than any particular one.
Inspiration came from a statue seen by Erik Heide at the British Museum in London, depicting a jeep with occupants, therefore the 4 wheels under the animal.
"The Animal" and the wheels are made of cast iron, and the stand is granite.